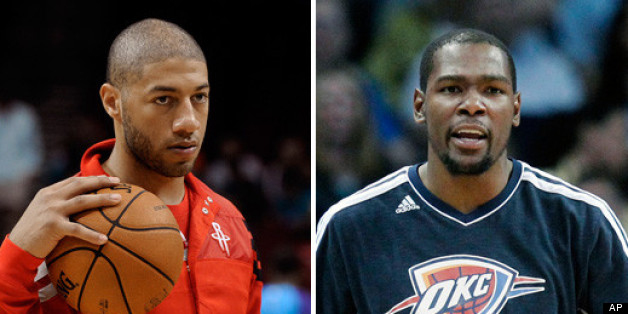 White also tweeted a similar message directly at Thunder star Kevin Durant.
A first-round pick of the Rockets in the 2012 NBA Draft, White, didn't play in the NBA this season as he engaged in a public battle with the organization about how best to handle his anxiety disorder during the season. White, who did spend some time in the D-League during the 2012-2013 season, defended his tweets as they started to gain more attention. In response to the negative feedback from others on Twitter, White referred to himself as "only a spectator" and kept repeating the original message.
On Thursday, White continued to respond to the negative reaction on Twitter, insisting that he wasn't precluded from commenting on the series just because he hadn't played with the team. He also retweeted some angry responses.
SUBSCRIBE AND FOLLOW
Get top stories and blog posts emailed to me each day. Newsletters may offer personalized content or advertisements.
Learn more