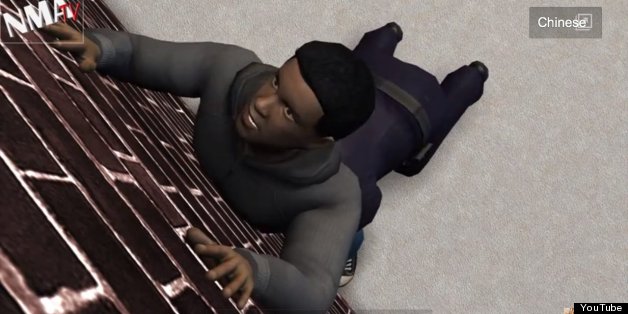 Well, this isn't your typical NYPD "stop and frisk."
NMA's version of the video is decidedly unflattering, with NYPD officers and recruits depicted as fat, lazy and incompetent white males who frisk and taser a judge, shoot hooded black males with impunity, punch a pregnant woman until she gives birth and beat a Muslim woman, all the while ignoring men walking around with automatic-looking weapons.
"When frisking a suspect, do your job thoroughly," the narrator intones, quoting the actual NYPD video. "Don't be shy about going into the crotch area." This instruction is followed by an animated officer literally crawling up the rear of a man being frisked.
WARNING: Some content in this video may be NSFW.

Also on HuffPost:
Stop And Frisk Goes On Trial In NYC
SUBSCRIBE TO & FOLLOW BREAKING ALERTS
Never miss a thing. Sign up for up-to-the-minute breaking news alerts delivered straight to your inbox. Learn more