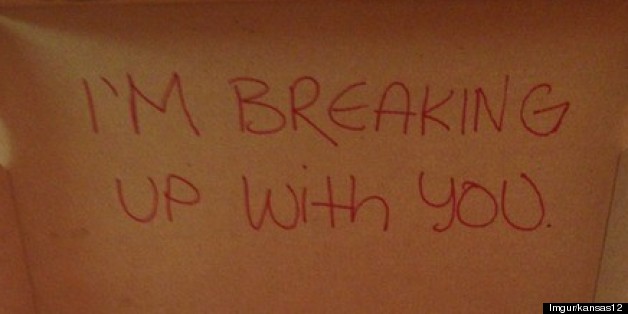 Did this person just deliver the best breakup ever?
Take a look at the photo below, courtesy of Imgur user Kansas12, and be honest with yourself: Wouldn't getting dumped be a whole lot easier if the news was accompanied by something as delicious as this?
Yes, "dig in" to that pizza... and to your new life spent forever alone.
Tell us what you think of this breakup delivery in the comments, then click through the slideshow below for some of the most ridiculous breakup letters of all time.
The Most Absurd Break-Up Letters Of All Time
SUBSCRIBE AND FOLLOW
Get top stories and blog posts emailed to me each day. Newsletters may offer personalized content or advertisements.
Learn more