Everyone has seen at least one episode of "Friends" (or if you're like us, you've seen all 236 episodes a few times). The iconic sitcom produced a few scenes that will remain forever engrained in our memories (like the time Joey learns to speak French or when Ross dresses up as the Holiday Armadillo ) -- but the mark of a true fan is someone who remembers the little things, too.
To celebrate the ninth anniversary of the series finale, we've rounded up some tough trivia questions to separate the enthusiasts from the junkies (we fall into the latter category, obviously). Good luck!
A. What was Rachel's bra size?
1. 32C
2. 34C
3. 32D
4. 34D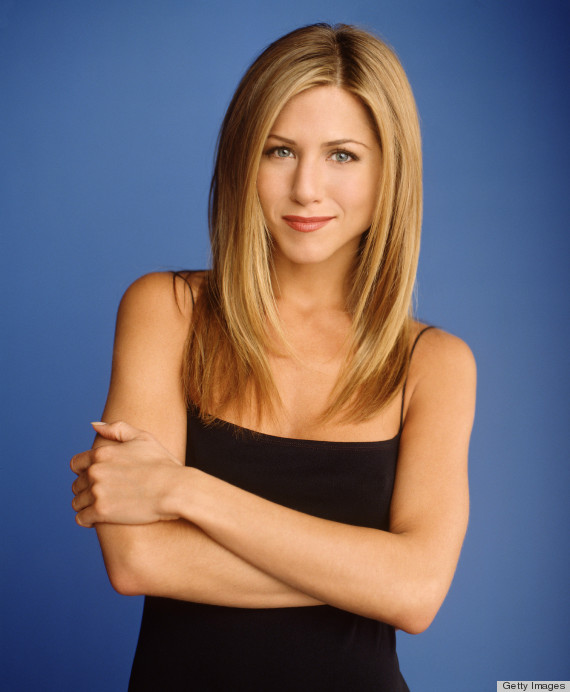 B. What item of clothing did both Ross and his date wear out to dinner?
1. A jacket
2. A belt
3. A scarf
4. A sweater
C. Which costume did Emma wear to a beauty pageant on Thanksgiving?
1. A cowgirl costume
2. A princess costume
3. A turkey costume
4. A fairy costume
D. Which cast member did Ross call when he couldn't get his leather pants back on?
1. Chandler
2. Joey
3. Phoebe
4. Monica
E. Which "Friends" star was the only one to kiss all of the other cast members during the course of the ten seasons?
1. Monica
2. Rachel
3. Phoebe
4. Joey
F. What was the neckline on Monica's wedding dress?
1. Sweetheart
2. Off-the-shoulder
3. V-neck
4. Strapless
G. What was Ross' middle name?
1. Muriel
2. Carlos
3. Eustace
4. He didn't have one
H. Why did Joey carry a murse (a man purse)?
1. To impress a girl
2. To land an acting gig
3. To annoy Chandler
4. To prove he is sensitive
I. Which characters were on the socks that Janice bought Chandler right before he broke up with her?
1. Beavis and Butt-Head
2. Rocky and Bullwinkle
3. Tweety And Sylvester
4. Wile E. Coyote and The Road Runner

J. What did Joey buy Chandler as a token of their friendship, which Chandler hated?
1. A duck
2. A foosball table
3. A sweater
4. A bracelet
Answers: A. 1, B. 4, C. 1, D. 2, E. 2, F. 3, G. 3, H. 2, I. 2, J. 4
Check out the "Friends" cast back in season one:
The Fashion of Friends, Season 1
Baggy acid-washed denim vests.

Feminine collars.

Oversized beige blazers.

Suspenders for chicks.

Mom jeans.

Vests for guys.

Vests with ties.

Crop tops.

Overalls.

Jumpsuits.

Jumpers over white tees.

More jumpers over white tees.

Jumpers over brown tees.

Denim vests.

More denim vests.

Camp shirts like this.

More short-sleeve button-downs.

More short-sleeve button-downs.

Cable-knit for guys.

Crushed velvet.

Plaid kilt miniskirts.

Printed coats.

High-waisted pleated trousers for men.

Chunky ribbed sweaters.

Ugly patterned button-downs.

Bright graphic tees.

Oversized neckties.

Button-downs tied at the waist.

Button-downs tied at the waist with high-waisted jeans.

Drab skirtsuits.

Chokers.

Choker-like necklaces.

Button-downs over henleys.

Susan's entire wardrobe.
Want more? Be sure to check out HuffPost Style on Twitter, Facebook, Tumblr, Pinterest and Instagram at @HuffPostStyle.
--
Do you have a style story idea or tip? Email us at stylesubmissions@huffingtonpost.com. (PR pitches sent to this address will be ignored.)