 As Jodi Arias awaits the verdict in her capital murder trial, she's trying to raise funds for victims of domestic abuse.
While the Phoenix, Ariz., jury entered its third day of deliberations on Tuesday to decide if Arias, 32, killed Travis Alexander in self-defense or if she planned to murder him in cold blood in 2008, her "Survivor'" T-Shirts remained on sale to benefit two nonprofits.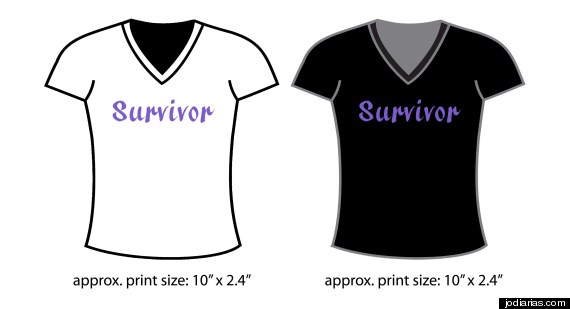 A search by The Huffington Post did not find an organization by the name of Long Beach Women's Shelter, but did find the similarly named WomenShelter of Long Beach, which provides support services and shelter for victims of domestic abuse.
Wendy Asman, Executive Director of WomenShelter, told HuffPost that the California nonprofit did not know that Arias was trying to involve the organization in her campaign. It learned of the initiative on Monday and requested that the organization be removed from Jodiariasisinnoncent.com, another website that is selling the shirts, but doesn't currently list any specific nonprofits that will be benefitting from the sales. Asman was not aware that the nonprofit's name was also shared on Jodiarias.com.
Laura Van Zandt, Executive Director of Reach, told HuffPost that the organization had received an inquiry about joining Arias' T-Shirt campaign, but it did not respond to it. Since the campaign went public, the Waltham, Mass., advocacy organization has requested that it's name be removed, too.
"We have no connection to the case," Van Zandt told The Huffington Post. "We don't raise money through third parties."
On April 27, she tweeted a message about her plans to help support victims of domestic abuse.
I'm working on a little project that is going to help support domestic violence shelters.I'm hoping it'll be off the ground this coming week
SUBSCRIBE AND FOLLOW
Get top stories and blog posts emailed to me each day. Newsletters may offer personalized content or advertisements.
Learn more