Let's paint a picture, shall we? It's the morning of Mother's Day. You're taking Mom out for a nice meal. Your car pulls into a restaurant. Is it an upscale brunch spot with mimosas? Is there classical music playing? Nope! It's Hooters!
If her reaction is, "Wow, awesome!" and not, "I'm never speaking to you again," then you might want to take advantage of the original breastaurant chain's Mother's Day promotion, which gets the lady who bore you any meal costing $10 or less on the house, plus a drink purchase.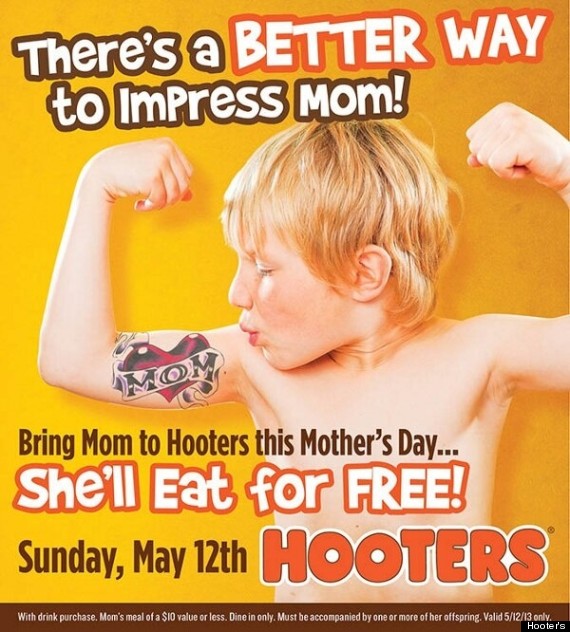 Also on HuffPost:
Restaurants That May Be Upset About The Breastaurant Trademark
SUBSCRIBE AND FOLLOW
Get top stories and blog posts emailed to me each day. Newsletters may offer personalized content or advertisements.
Learn more