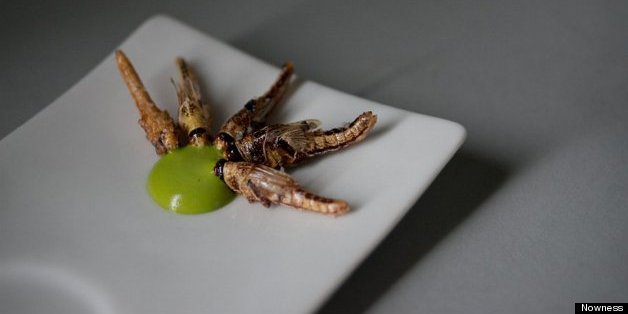 Nordic Food Lab, the non-profit experimental kitchen laboratory started by Noma's Rene Redzepi, plays around with all kinds of cool and weird foodstuff. Among them, insects. Entomophagy (bug eating) has been encouraged for a wide variety of reasons, namely that insects are a protein-rich resource that are more sustainable than, say, beef.
For "Pestival, a mobile arts festival, the Nordic Food Lab created some appetizing creepy crawlers. The insect creations include moth mousse whipped with hazelnut milk, cricket broth with a side of grasshopper garum sauce and a liquorice-glazed ant stick, according to Nowness.com.
Take a look at some of the beautiful dishes and head over to Nowness to learn more.