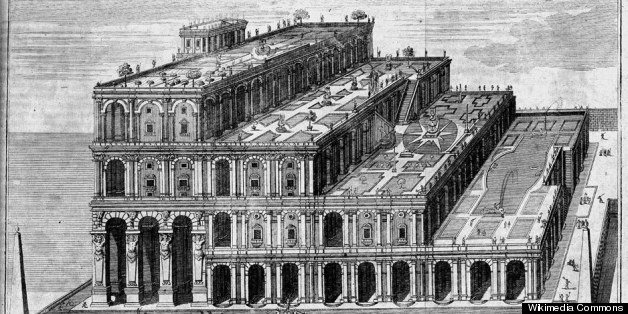 The engineering marvel known as the Hanging Gardens of Babylon wasn't in Babylon at all -- but several hundred miles north, in Assyria, according to Dr. Stephanie M. Dalley of the University of Oxford's Oriental studies department.
Nineveh, located near modern-day Mosul in Iraq, has received relatively little academic attention to date, because it has been judged "too dangerous," the Guardian reported. But as peace slowly returns to the region, perhaps that is about to change.
Dalley said her book is the result of many years of work. (She postulated the Hanging Gardens might be Assyrian as far back as 1992.)
"There was a series of different problems, many of which I tackled in academic papers separately over the years," Dalley told The Huffington Post in an email. "I could not envisage trying to write a whole book until I had made progress on most of them."
The historical mistake, if Dalley's research proves correct, was able to exist undetected for so many years because the issue itself is so complex.
"There was no single error," Dalley said. "If it had been such a simple matter, it would have been solved long ago."
NOTE: This post has been modified to include additional information.
SUBSCRIBE AND FOLLOW
Get top stories and blog posts emailed to me each day. Newsletters may offer personalized content or advertisements.
Learn more