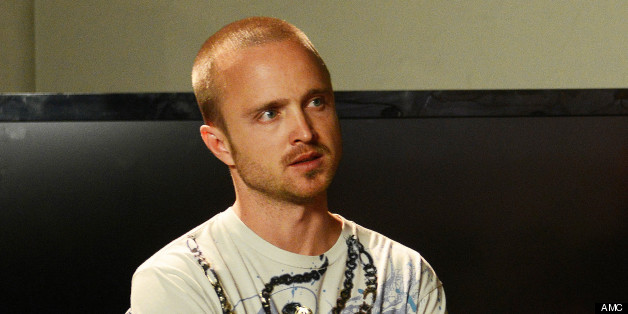 Although the word "bitch" doesn't always have the most positive connotation, Jesse Pinkman (Aaron Paul) manages to make it endearing every time he says it on "Breaking Bad."
In an interview with Vulture, Paul gushed about everything from his voicemail greeting ("Whaddup, bee-yotch? Leave it at the tone") to the strange requests he gets from fans.
"So many people come up to me and say, 'Please, just call me a bitch.' Or on Twitter they'll go, 'It's my wife's birthday,' or, 'It's our anniversary, will you please call my wife a bitch?'"
But Paul says the final episodes of "Breaking Bad" will feature the best "bitch" yet.
"Aw, man, there is one coming up in the final set of episodes that is just perfect. You haven't seen it yet, but you'll know exactly what I'm talking about when you do. It's amazing."
I just finished reading the first episode of the final season of Breaking Bad and words can not express what I just experienced. Holy shit.
"Breaking Bad" returns with its final eight episodes on Sun., August 11 at 9 p.m. ET on AMC.
Breaking Bad Season 5 Gallery Images
SUBSCRIBE AND FOLLOW
Get top stories and blog posts emailed to me each day. Newsletters may offer personalized content or advertisements.
Learn more