Do you ever have that dream where you're casually hanging out out with your favorite celebrities like they're your best girlfriends?
Check out this photo that Mindy Kaling uploaded to her Instagram account on Sunday. Yup, that's her about to do shots with Amy Poehler, which is virtually what happens in our dreams except that, uh, we're not there.
LOOK: Mindy Kaling And Amy Poehler About To Take Shots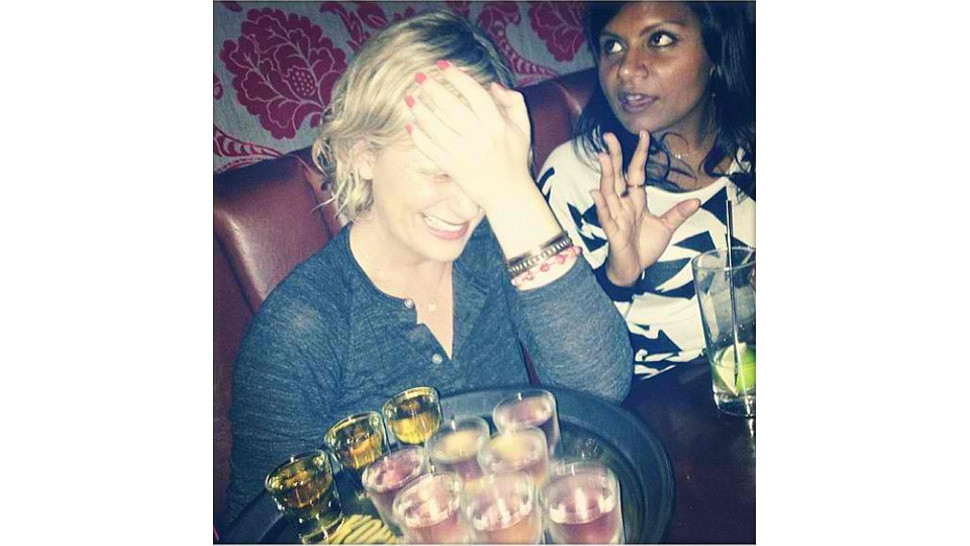 Related on HuffPost:
What We Hope To See On Mindy Kaling's New TV Show
SUBSCRIBE AND FOLLOW
Get top stories and blog posts emailed to me each day. Newsletters may offer personalized content or advertisements.
Learn more