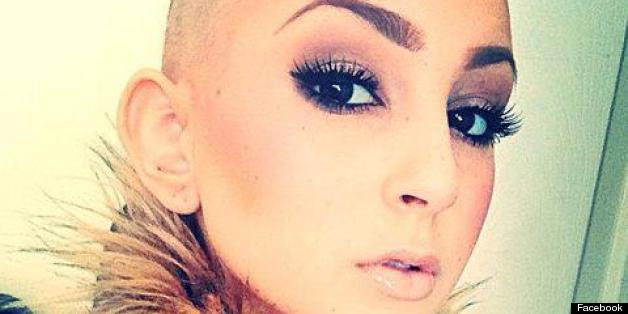 With the help of Persian-Spanish designer Urbana Chappa, a victim of breast cancer herself, she has now released her first lookbook, with some of pieces that will become part of her new project. Created by both artists, 100 percent of the proceeds from the collection will go to Talia's family to help defray the medical costs of medications and the hospital services, where Talia is now being treated.
"I wanted to create a fashion line for teens that is trendy. Urbana Chappa reached out to me to help make my dreams come true. She and I sketched the designs and she and her team produced it for us," Talia said to The Huffington Post.
About the name she choose to identify her brand, the new designer explains she didn't want her fashion line to have her name but wanted it to represent her in some way.
The social media star of Hispanic roots, who describes herself as "humble, outgoing and a leader," also says she feels more identified with the "boho chic and grunge" styles, and hopes she can inspire other young teens to express themselves through their fashion.
She also assures nothing, not even her current health state, can distance her from what makes her the happiest: "My viewers on Youtube, fashion, makeup, and being alive."
Take a look at Talia's new collection That Bald Chick below.
Talia Castellano's 'That Bald Chick'
SUBSCRIBE AND FOLLOW
Get top stories and blog posts emailed to me each day. Newsletters may offer personalized content or advertisements.
Learn more