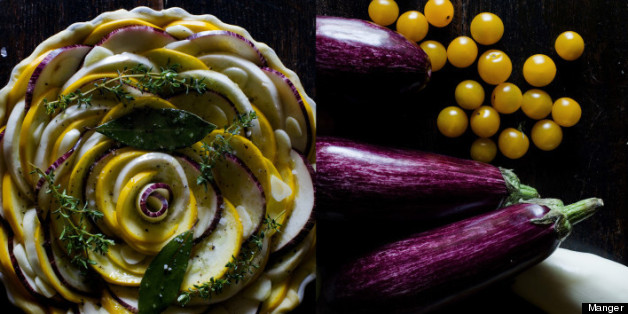 When we think of baking a colorful tart, we generally turn to fruit, chocolate and other sweet variations. In our effort to put more vegetables into everything (because we really, really like them) we want to remind you of how delicious, beautiful and impressive a great vegetable tart can be.
Have a spring brunch you need to pull together? Vegetable tart it up. Need to make lunch for friends? We'd recommend a vegetable tart recipe. Light dinner? Well... you probably know where we're going with this. Making a savory vegetable tart also allows you to include one of our favorite ingredients in your recipe: cheese. Which vegetable will you make your next tart with?
SUBSCRIBE AND FOLLOW
Get top stories and blog posts emailed to me each day. Newsletters may offer personalized content or advertisements.
Learn more