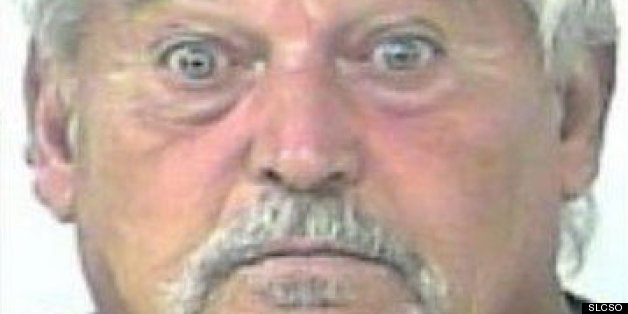 An egg-throwing man who hatched a plan to disrupt a Florida courtroom may discover jail isn't all it's cracked up to be.
Richard Eugene Brown, 64, was arrested on April 18, after allegedly tossing eggs at a woman at the Ft. Pierce federal courthouse, police say.
She brought an officer to the spot where the incident took place and he noticed several smashed eggs on the ground, according to the police report.
Turns out, Brown was a familiar face to one of the courthouse marshals, who had seen him the previous day in the courthouse lobby. He had been ordered to leave the property after a dispute.
Instead, he came back, armed with his eggs, TCPalm.com reported.
Brown was charged with assault, trespassing and disorderly conduct.
Also on HuffPost:
Dumb Criminals: Mugshot Gallery
SUBSCRIBE AND FOLLOW
Get top stories and blog posts emailed to me each day. Newsletters may offer personalized content or advertisements.
Learn more