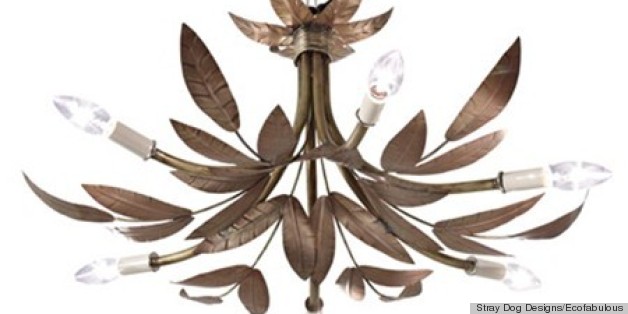 Whenever you entertain guests, the kitchen and dining room tables take center stage and receive a lot of time in the spotlight. To better show off the assets of your bountiful family meals, make sure that the spotlight does your home justice. Stray Dog Designs' Camilla Chandelier ($465.00) is just the piece of illuminating decor you'll need to keep your home stylishly aglow through all the seasons. Leafy and gracefully retro, their artistic interpretation of natural elements shines in oxidized tin and a burnished gold finish, offering an alternative to the staid candelabras we're so used to seeing. Handcrafted from recyclable tin by artisans in Mexico, the whimsical hanging lends a lovely vintage flair. Go on and get your glow on!
This story was originally published on Ecofabulous.
SUBSCRIBE AND FOLLOW
Get top stories and blog posts emailed to me each day. Newsletters may offer personalized content or advertisements.
Learn more