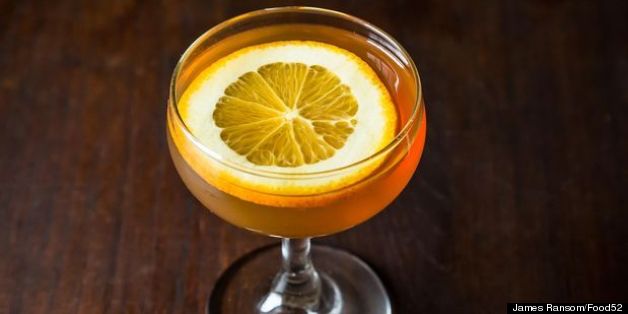 It's no secret that we are lovers of brown spirits around here. We've tried whiskeys from the far reaches of the earth to make sure we're drinking the best ones (even a bourbon from New Mexico and Sweden's riff on Scotch). But we're not always drinking our whiskey on the rocks -- on many drinking occasions, we're thirsty for a whiskey cocktail.
The list below is by no means a comprehensive guide to all the whiskey cocktail recipes under the sun. There are way more of those than we can count. But, what we have pulled together are a few of the absolute, must-try classics, as well as some of our favorite variations on traditional whiskey cocktails. To help ourselves narrow it down, we stuck to rye and bourbon for these drinks, but we've had amazing whiskey cocktails made with everything from Scotch to moonshine. What's your favorite whiskey cocktail?
Want to read more from HuffPost Taste? Follow us on Twitter, Facebook, Pinterest and Tumblr.