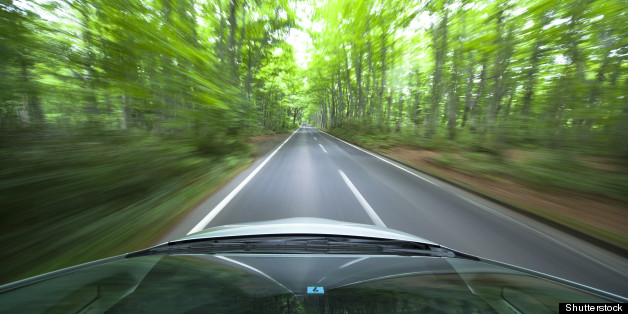 A Maine man who attempted to sell his car online says he wound up stuffed into the trunk and driven to Delaware.
Alexander Filatov, 19, posted a Craigslist ad for his 2004 BMW sedan last month. He was contacted by 29-year-old Travis Landry, who expressed interest in the vehicle and suggested they meet at a Motel 6 in Portland, Maine, according to an FBI affidavit obtained by The Smoking Gun.
Click here to read the whole affidavit -- and an interview with Filatov -- at The Smoking Gun.
Filatov agreed to meet Landry on the evening of April 24. At around 3:45 a.m. on April 25, Filatov showed up at a Dunkin Donuts in Newark, Del., and called 911, stating he had been kidnapped, stuffed into the trunk of his own car and released in a wooded area.
Filatov says he followed Landry's instructions to run, and eventually came upon the Dunkin Donuts, though he didn't know what city he was in, the Bangor Daily News reported.
Filatov told investigators that Landry had asked him to get into the trunk so that he could "see how he fit." Filatov says he initially refused because he assumed Landry was joking, until the alleged kidnapper proved he was serious by revealing he had a handgun, and Filatov had no choice but to comply.
Authorities say they tracked Landry to Killeen, Texas, where he had shacked up with a woman he'd met online.
The woman told authorities Landry arrived on April 26, and took off on April 30, stealing her iPad, camera, and vacuum cleaner.
A deputy in North Carolina got into a high speed chase with Landry on May 7. Landry tried to flee from the officer, who wanted to pull him over for alleged speeding, but he wound up crashing into multiple police cars and was subsequently identified as a suspected felon.
He was charged on Wednesday with kidnapping, the Portland Press Herald reported, as well as using and carrying a firearm in relation to a violent crime.
ALSO ON HUFFPOST:
PHOTO GALLERIES
Dangerous Days