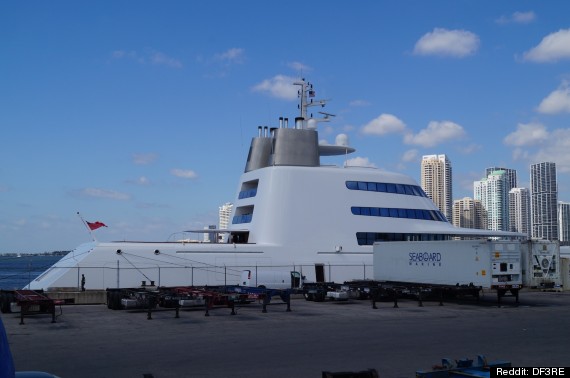 Is it a submarine? A spaceship? A luxury yacht?
Whatever it is, this curvy beaut docked in Miami is currently turning heads and making rounds from locals' Facebook pages to Reddit.
Why the sneak attack? Because the boat was practically built for James Bond.
Elsewhere stingray hides line the walls and there are chairs made from alligator skins. There is also reportedly a hidden "nookie room" and there are rumors of a pod-like escape system. Watch the Wall Street Journal video above.
Better admire it from afar, as Miami resident Ilmar Saar did when he captured it slipping past South Beach: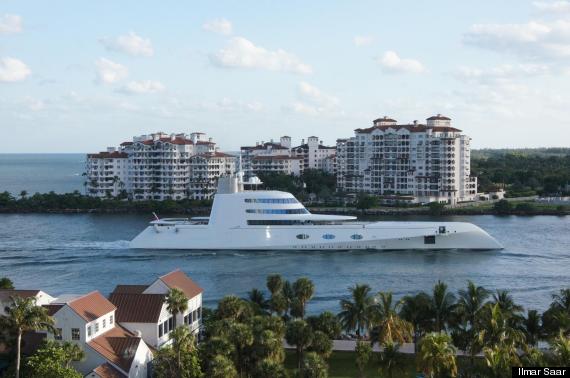 SUBSCRIBE AND FOLLOW
Get top stories and blog posts emailed to me each day. Newsletters may offer personalized content or advertisements.
Learn more