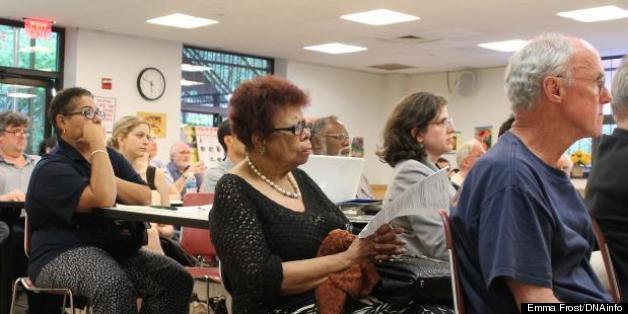 UPPER WEST SIDE — Residents of the affordable housing building owned by Trinity School are calling on the city to deny its application to raise rents by more than 40 percent over the next three years.
The Trinity House, the 200-unit complex on West 92nd Street between Amsterdam and Columbus avenues, was built with public money under the Mitchell-Lama program in 1969 and houses approximately 600 tenants with one-bedrooms costing $600 on average, according to the Tenants Association.
SUBSCRIBE AND FOLLOW
Get top stories and blog posts emailed to me each day. Newsletters may offer personalized content or advertisements.
Learn more