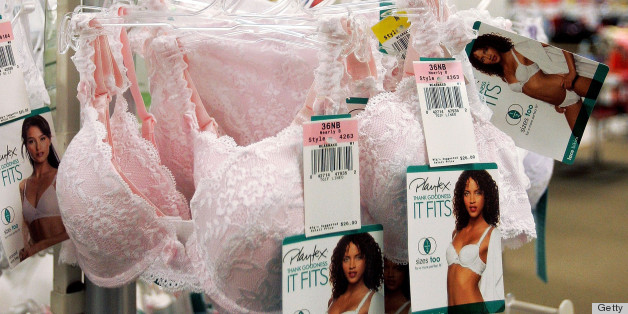 Finding a bra that fits is a never-ending challenge, as evidenced by Jockey's recent announcement that it's getting rid of A/B/C/D cups altogether.
We're not ready to give up our trusty cup-size measurements, but we have discovered a resource that is about to make our bra shopping infinitely easier: r/ABraThatFits. This awesome "subreddit" (subsection of Reddit) is dedicated to helping women figure out their breast shape, their true bra size, signs of improper fit, self-measuring techniques and all sorts of other lingerie intel.
A Reddit community for over two years, r/ABraThatFits boasts a simple motto: "Because everyone that wants one deserves a bra that fits." Over 12,000 Reddit users follow the subreddit, discussing everything from how to read measurements to which brands are best for which breast shapes.
On the surface, Reddit might seem like a strange place to conduct bra shopping research: It's text-heavy, not conducive to posting photos and populated mostly by men.
But one thing Reddit is great for is connecting people who share specific, niche interests. Take a recent post on ABraThatFits: "Help interpreting measurements for a +G cup?" Or this one: "28DD (?) looking for some fit help, please! (Pictures included!)" With thousands of women opening up about their adventures in bra shopping, you're bound to find someone with the same trials and tribulations as you.
Have you ever turned to Reddit for bra tips? We hadn't before... but with r/ABraThatFits, we're total converts.
These ladies have it all figured out:
Celebs Who Are Proud Of Their Bras
Want more? Be sure to check out HuffPost Style on Twitter, Facebook, Tumblr, Pinterest and Instagram at @HuffPostStyle.