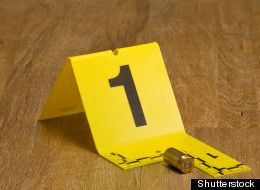 A northwest suburban man is dead after he was shot multiple times following an argument with another man in the South Side Back of the Yards neighborhood Tuesday.
Alberto Valencia of suburban Round Lake Heights was "embroiled in a heated argument" with another man in the 4300 block of South Oakley Avenue around 1:30 p.m. the Sun-Times reports.
Valencia was found in an alley near an industrial area in Back of the Yards and was pronounced dead at an area hospital roughly an hour later, according to the Tribune.
At least two other people were injured in non-fatal shootings since Tuesday, including a 33-year-old man shot while parking his car in Pilsen early Wednesday morning, DNAinfo Chicago reports.