We were pretty happy when pool floats were innovated to include cup-holders. That stroke of genius allowed us to enjoy a cold drink, a cup full of pretzels, or whatever struck our fancy. We never imagined that someday we'd be able to lounge on a pretzel pool float.
Now all we need is a pool full of melted cheese. DOES ANYONE HAVE ANY MUSTARD? (Sorry, we'll calm down.)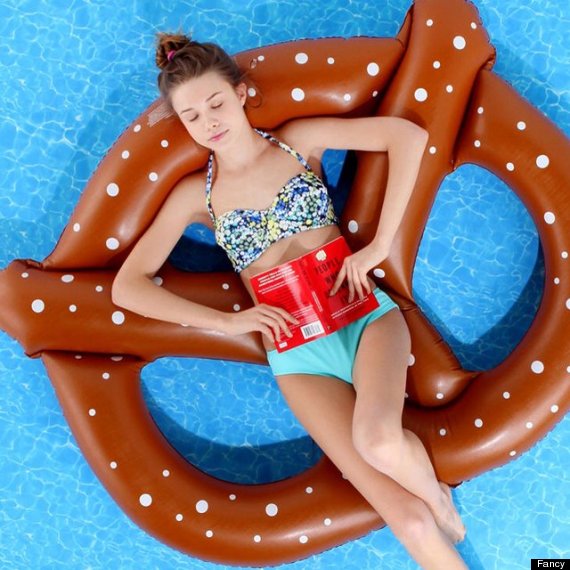 You can pick up this delicious-looking flotation device on Amazon for a little over $20. We'll keep our eyes peeled for hot dog-shaped pool noodles.
[h/t Fancy]
Want to read more from HuffPost Taste? Follow us on Twitter, Facebook, Pinterest and Tumblr.