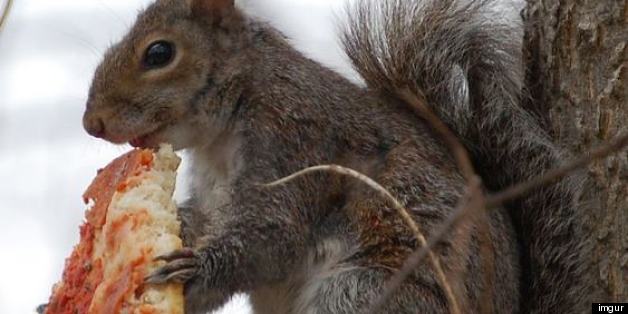 Squirrels love pizza, and they look cute eating it too. Clearly, pizza is a favorite food of United States squirrels.
Other countries with squirrels and pizza also exhibit squirrels eating pizza. Canadian squirrels put maple syrup, bacon and gravy on their pizza and yet on the whole are somehow thinner than United States squirrels. Italian squirrels prefer Nutella.
LOOK: Squirrels Eating Pizza

Related on HuffPost:
Animals Eating Human Food
SUBSCRIBE AND FOLLOW
Get top stories and blog posts emailed to me each day. Newsletters may offer personalized content or advertisements.
Learn more