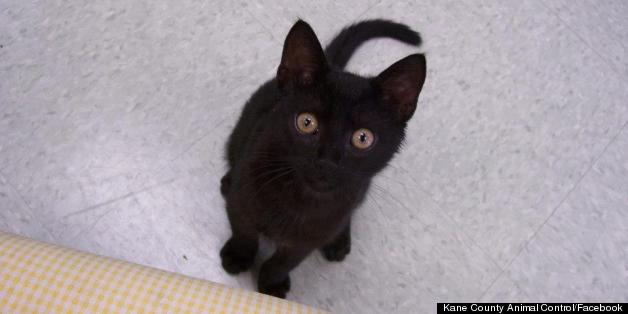 Kane County Animal Control/Facebook
And they say black cats bring bad luck.
One black kitten is now safe and sound at a suburban Chicago animal shelter after somehow surviving an almost 300-mile trip inside a semi truck's engine.
Since the driver started his trek in Tomah, Wis., that means the kitten had been holding on for 284 miles -- and nearly four hours.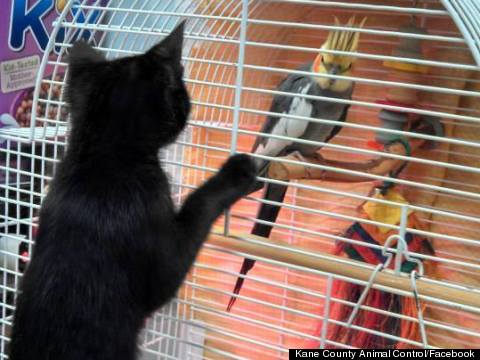 Related on HuffPost:
PAWS Chicago Rescues Pets From Tornado
FOLLOW HUFFPOST