 This is like a punchline to a bad joke.
Derek Acorah, a psychic who gained notoriety for his work on the TV show "Most Haunted," had to cancel a June 8 show in Scotland due to "unforeseen circumstances."
"Why the theater ... used the words 'unforeseen circumstances' I don't know," Shaw said. "You couldn't make it up -- it's an old music hall joke... It made more sense to [push back the performance]... due to the other upcoming dates on Derek's tour and for personal reasons."
Acorah isn't the only psychic to get flak for a canceled performance. Apparently TV psychic medium Joe Power couldn't see what was coming, either.
PHOTO of the ironic cancellation notice, below [via OnFife]: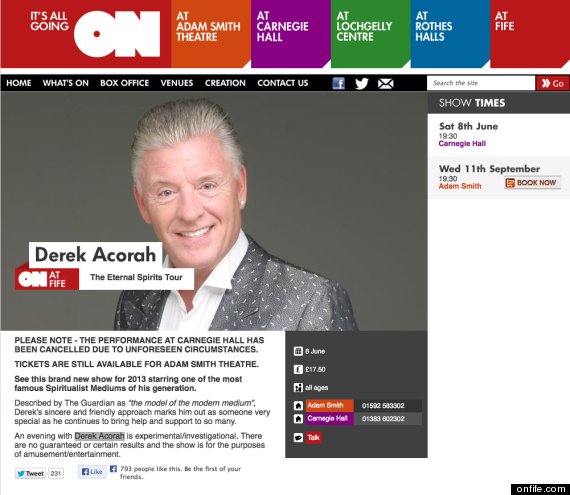 SUBSCRIBE TO & FOLLOW THE MORNING EMAIL
Get top stories and blog posts emailed to me each day. Newsletters may offer personalized content or advertisements. Learn more