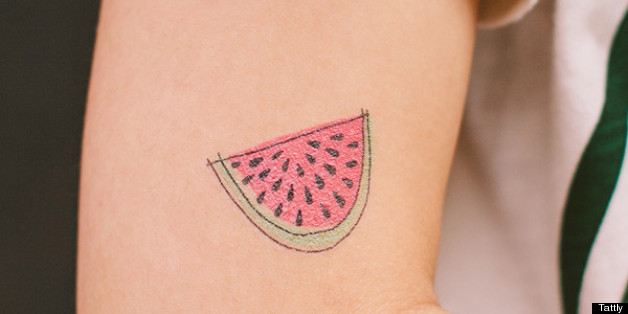 We love food tattoos around here. How much? Well... let's just say some of us might even have a few of our own. But we know that not everyone is so bold, or so willing to commit to a particular food design for life. If you're not ready to take the plunge, but want to give something a try, we (and the internet) have figured out a solution: temporary food tattoos!
We're not just talking traditional cherries and slices of pizza here (yes, where we come from slices of pizza are traditional tattoos), we found a food-oriented temporary tattoo for just about every culinary taste. Temporary tattoo-makers of the world: we are still searching for the perfect pickle tattoo design, for the record. What's the best food tattoo (temporary or otherwise) that you've ever seen? Let us know in the comments!
Want to read more from HuffPost Taste? Follow us on Twitter, Facebook, Pinterest and Tumblr.