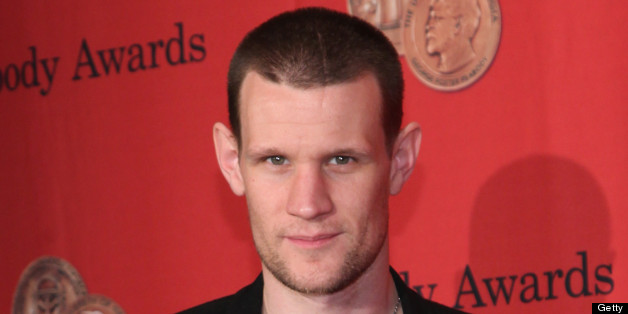 It might be different in a place like New York, where celebrity sightings can be an everyday occurrence, but Ryan Gosling's appearance in Detroit to film his directorial debut "How to Catch a Monster" has nearly turned the entire city of fans into paparazzi-in-training.
"Dr. Who's" Matt Smith has received particular attention, which led to a cluster of fans watching him shoot a scene from the dark, modern-day fairy tale on Belle Isle Tuesday. YouTube user Daavaaad posted a video showing some fairly mundane footage of the back of Smith's head through some foliage, with the soundtrack of the cameraman and friends exclaiming. But another clip by the same user gives a bit of an odd sneak peak at the film: an haunting, audio-only clip purports to capture of Smith screaming while running around for a scene from "How to Catch a Monster":
It leaves more questions than answers of what's to come in the film, which also stars Christina Hendricks, Saoirse Ronan, Eva Mendes, Ben Mendelsohn and Iain De Caestecker.
Surreptitiously-shot videos are likely nothing new for Smith. As a star (though not much longer) of a beloved sci-fi series, he seems to inspire super-fandom:
IF I SEE MATT SMITH WANDERING AROUND DETROIT I WILL DIE
But he's been nothing but kind to his Michigan fans, from all accounts:
Trip Wagner ran into Smith on set in Detroit last week, and said he was "one of the nicest guys ... very polite, asked my name ... very gracious."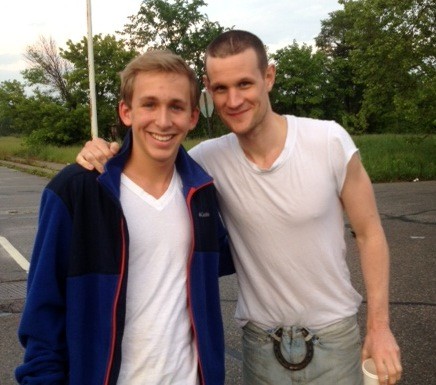 Last month, Smith took a break from shooting at an abandoned lot by the Chrysler Freeway (and showing off his well-defined abs) to pose for a picture with a young fan, beaming all the while: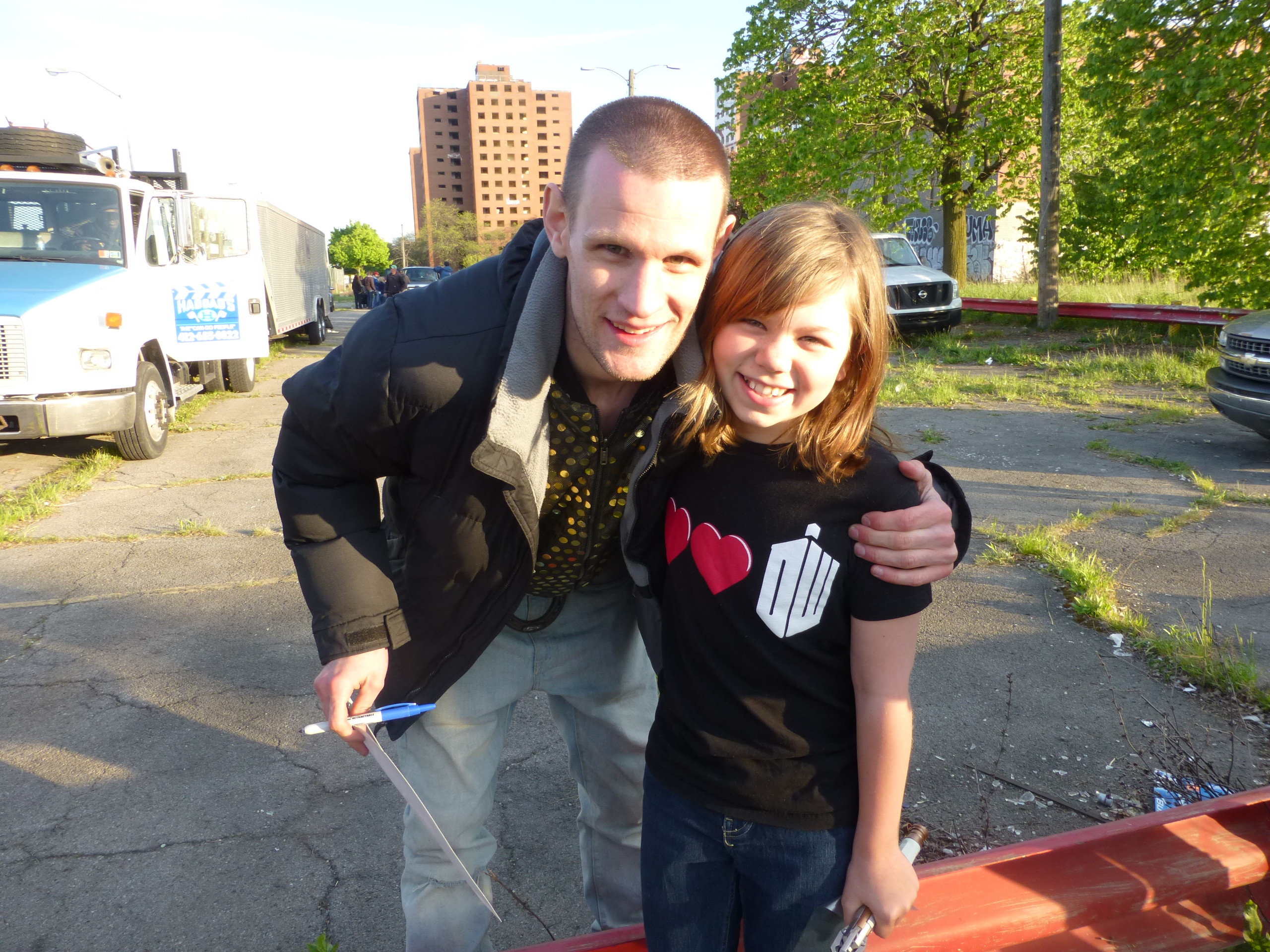 "How To Catch A Monster" Photos And Ryan Gosling Pics
SUBSCRIBE TO & FOLLOW THE MORNING EMAIL
The Morning Email helps you start your workday with everything you need to know: breaking news, entertainment and a dash of fun. Learn more