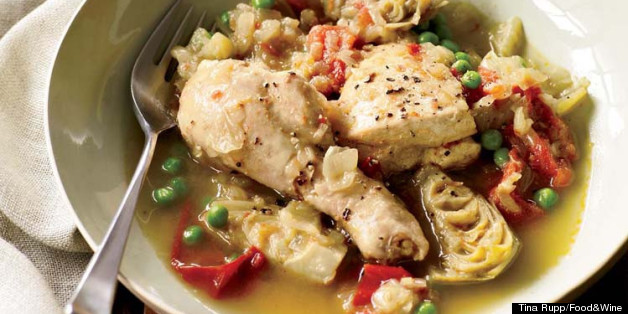 Chicken tagine is a traditional Moroccan dish that's perfect any time of the year. If you've never made or even heard of a tagine, don't let the foreign name fool you into thinking this is complicated in any way. The tagine is a simple stew of chicken simmered in a flavorful broth along with fresh vegetables. We recommend serving it over a bed of couscous to soak up all the flavors.
This chicken tagine recipe highlights the flavors of spring with artichoke hearts and peas. If those vegetables are not in season, feel free to substitute for produce that's at it's peak.
Check out these other chicken recipes.
SUBSCRIBE AND FOLLOW
Get top stories and blog posts emailed to me each day. Newsletters may offer personalized content or advertisements.
Learn more