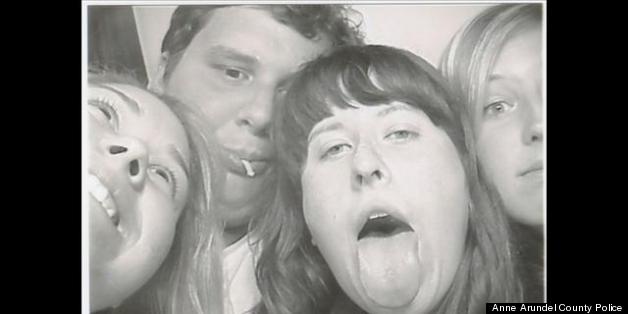 Police obtained the photos from a photo booth at a Crofton, Md., movie theater as part of a credit card fraud investigation. The victim, who reported her card missing June 6, told police that she had been shopping in the area and had misplaced her card.
According to Anne Arundel County Police, the teens used the woman's Visa to pay for the photo booth session and some movie tickets. They probably didn't realize that digital copies of their photo session were stored on the photo booth's hard drive. The goofy pictures -- tongues and all -- are now being distributed by police in the hopes of tracking down the teens.
A close look at two of the photos shows a boy in possession of the card that police believe belongs to the victim.
Maryland Police Hunt For Alleged Teen Fraudsters
Dumb Criminals: Mugshot Gallery
SUBSCRIBE AND FOLLOW
Get top stories and blog posts emailed to me each day. Newsletters may offer personalized content or advertisements.
Learn more