Nothing spices up an average stroll down the sidewalk like the sudden feeling you're about to plummet into an unexpected, fiery inferno, right?
Check out some awesomely terrifying examples of apocalyptic 3D chalk art below to know what we're talking about.
Image courtesy of inclination64609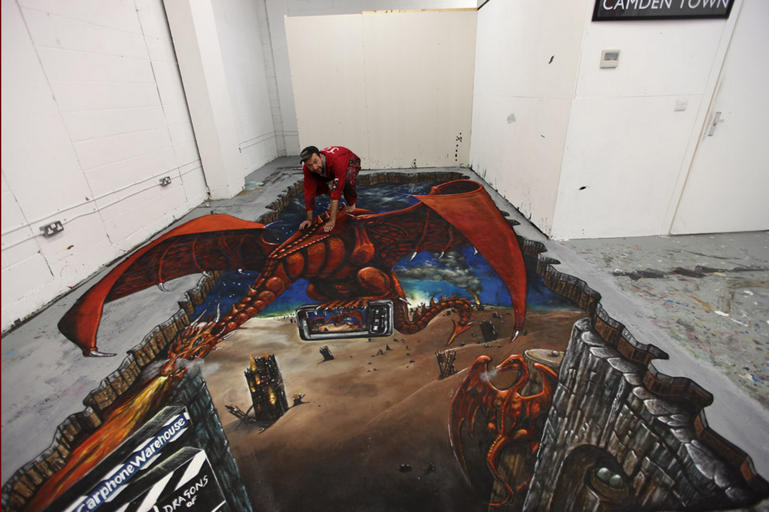 Dragon by 3D Joe and Max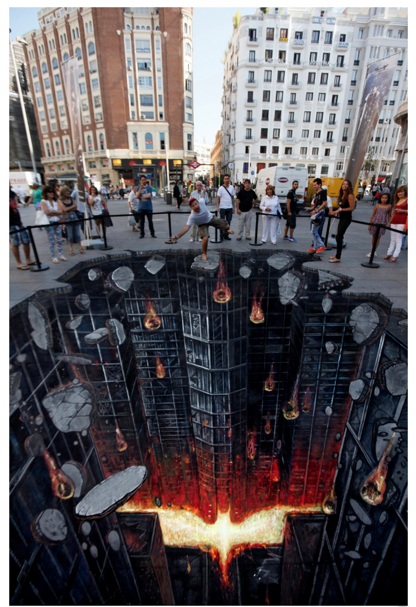 The Dark Knight Rises In Madrid by 3D Joe and Max

3D Sidewalk Chalk Illusions
Meeting Mr Frog.

Babyfood...

About to meet Mr Newt.

Self-Portrait Of The Artist With Liquid Refreshment.

Oh crumbs!

This picture is part of a series used by White's Electronics of Inverness in Treasure Hunting magazine.

Swimming-Pool In The High Street.

Time Square in Time Square.

An orka attempts to snatch tourists and their young from a beach in Ankara.

Are you getting enough fibre ? Drawn in Belfast for BT.

Back off, creep!

Snail wrong view. To draw parts of the snail on the shiny bench, paper had to be cut out and stuck in place on top of and on the side of the bench. Further back, a standing steel pillar in the street was incorporated to make one of the snail's horns.