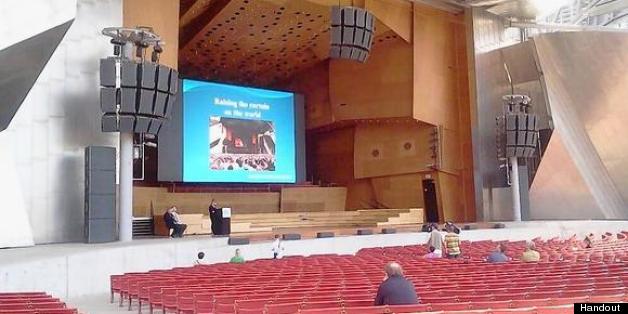 On what would have been Roger Ebert's 71st birthday, Chicago's Millennium Park is opening the park's latest installment with a tribute to the beloved film critic.
With crisp picture quality (images are bright and visible day or night) and durability (strong enough "to have a car drive over it," says the park's general manager) The Screen, naturally, came with a price: $550,000.
Donna LaPietra, chairman of the private non-profit that helps pay for the park's upkeep, told the Sun-Times the screen pays for itself.
"If we were to rent this screen for each event it would cost about $30,000 each time, not to mention the learning curve to operate it," she said.
The Screen's potential is certainly exciting: officials say live feeds from anywhere in the world can be projected on The Screen (think Olympics, World Cup, presidential elections) and there are plans to host at least 55 events throughout the year.
Earlier on Ebert's birthday, his widow Chaz also revealed a contest to help finish the sci-fi story Ebert was unable to complete before his death in April.
The excerpt Ebert had completed is on available on his site.
SUBSCRIBE AND FOLLOW
Get top stories and blog posts emailed to me each day. Newsletters may offer personalized content or advertisements.
Learn more