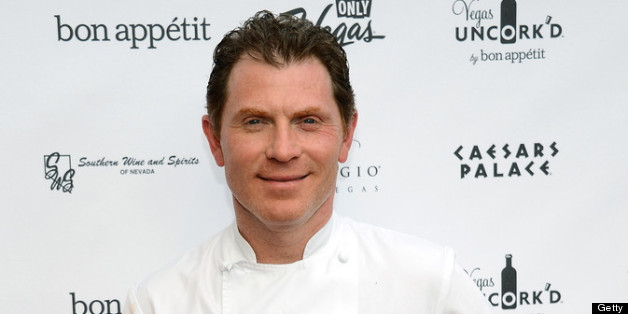 You know Bobby Flay. He's the Emmy-winning Iron Chef with all the TV shows, cookbooks, and restaurants (and Burger Palaces) around the country, a man who brings three chimney starters to his backyard barbecues, and a man who, despite being one of the biggest food celebrities out there, is still able to hold it down on the line at one of his busiest restaurants, the Mesa Grill Las Vegas. And now, you shall know him by his Morning Routine. The guy likes yogurt, loves berries and has a tumultuous relationship with coffee.
SUBSCRIBE AND FOLLOW
Get top stories and blog posts emailed to me each day. Newsletters may offer personalized content or advertisements.
Learn more