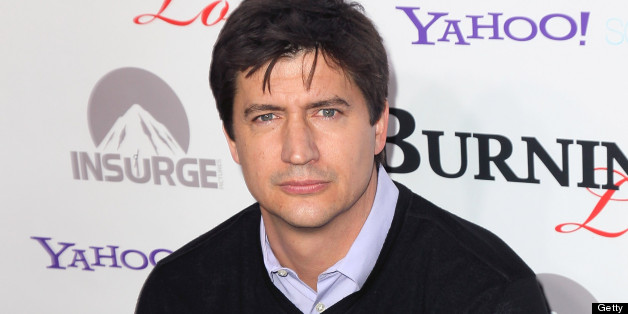 Marino appeared in the series as private eye Vinnie Van Lowe. He last appeared in the series finale with his character running for sheriff against Keith Mars (Enrico Colantoni). "Freaks & Geeks" alum Starr, who appeared in "Party Down" with Marino and several other "Veronica Mars" cast members, will play Lou "Cobb" Cobbler, "another 09'er returning for the ten-year reunion," according to Thomas.
Check out a video message from Marino below.
Marino, Starr, and "Veronica Mars" veteran Ryan Hansen were series regulars on "Party Down." Other "Mars" stars Colantoni, Kristen Bell, Jason Dohring and Darran Norris appeared on the late Starz series in guest spots.
"With Martin and Ryan involved -- not to mention Kristen, Rico, Jason and Darran -- there are moments where our set also feels like a trial run for a 'Party Down' reunion," Thomas wrote.
In other "Veronica Mars" movie news, Hansen recently shared this photo of himself, Dohring and Chris Lowell on set of "Veronica Mars."
Check out a set video featuring Bell below.
Famous 'Veronica Mars' Guest Stars
SUBSCRIBE AND FOLLOW
Get top stories and blog posts emailed to me each day. Newsletters may offer personalized content or advertisements.
Learn more