Cher's Black-And-White Outfit Looks Awfully Familiar (PHOTOS)
No, surprisingly enough, that is not Michael Keaton as "the name in laughter from the hereafter" in the 1988 Tim Burton film "Beetlejuice" -- it's just Cher, making an appearance on Thursday evening's "Watch What Happens Live!" with Andy Cohen. And while the shiny black-and-white clashed-pattern suit (with shoes and accessories to match) may actually be one of the 67-year-old's less eccentric looks, it does come across as a bit familiar ...
Doesn't this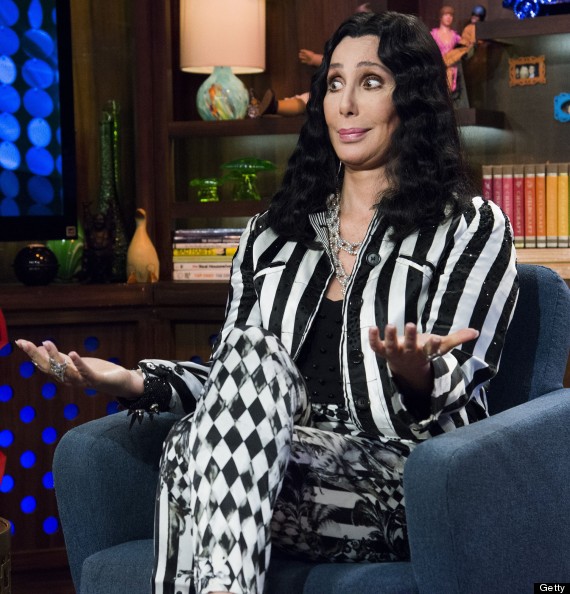 sort of remind you of this?