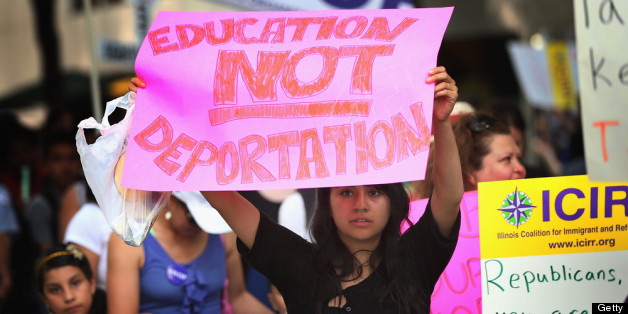 Just a few years ago, passing an immigration reform bill to fix the nation's broken immigration system seemed almost impossible.
For Republicans, sticking their necks out for immigration reform meant "political suicide." Meanwhile, Democrats couldn't pass any immigration reform legislation without having Republicans on board.
Making history with this immigration reform bill
In a historical display on Thursday, 14 Republican senators joined with all the Democratic senators to pass an immigration reform bill crafted by a bipartisan group of eight senators, which includes two Latinos — Sens. Marco Rubio (R-Fla.) and Bob Menendez (D-N.J.). The vote puts the bill one step closer to becoming the first legislation of its kind to pass since 1986.
Many Republicans, including Sen. John McCain of Arizona, see that supporting an immigration reform bill could help their party make inroads with Latino voters, many of whom were turned away during the 2012 election. They also recognize the economic benefits of passing such a bill. What's more, a majority of Americans support immigration reform.
But the question now becomes whether immigration reform efforts have enough supporters in the Republican-controlled House of Representatives.
"Today, the Senate did its job. It's now up to the House to do the same," President Barack Obama said Thursday after the Senate vote to approve the Gang of Eight's immigration reform bill.
Getting to this point in the fight for immigration reform didn't happen overnight. Major events have occurred in the last year or so that have led to this moment. Below, VOXXI takes a look at some of the landmark events that led to the Senate approving — with a 68-32 vote — the immigration reform bill on Thursday.
Also on HuffPost:
Controversial Immigration Laws
SUBSCRIBE AND FOLLOW
Get top stories and blog posts emailed to me each day. Newsletters may offer personalized content or advertisements.
Learn more