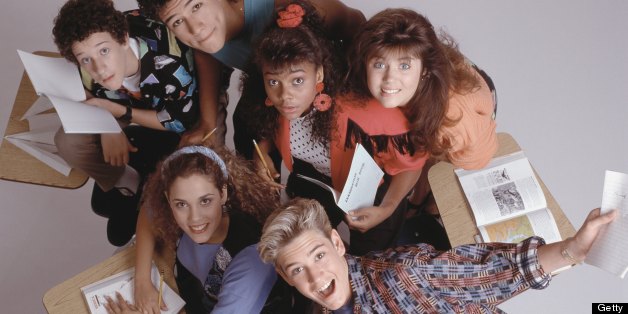 The now-classic NBC series, along with "Knight Rider," "Airwolf," "Miami Vice" and "Punky Brewster" will be revived as digital comics. NBC is partnering with Lion Forge for the digital comics.
Joelle Sellner ("Teen Titans"); Jonathan London ("Geekscape"); Geoffrey Thorne ("Leverage," "Ben 1"0) and David Gorden ("Catalyst Prime: Accel") are writing the comics. Jason Johnson ("Wetworks") and Lion Forge's Carl Reed and Lorenzo Lizana are on board as artists.
"From hugely popular characters such as Crockett and Tubbs, Zack Morris and Punky Brewster to highly stylized music and clothing choices, these TV franchises have had a significant impact on pop culture," David Steward, CEO of Lion Forge, said in a statement. "We here at Lion Forge are looking forward to extending that influence by creating visually appealing and entertaining experiences on mobile devices for a whole new generation of fans."
The digital comics based on the NBC shows will be available later in 2013 through Amazon Kindle Bookstore, Kobo, Barne & Noble's Nook Book Store and Apple's iBooks.
SUBSCRIBE AND FOLLOW
Get top stories and blog posts emailed to me each day. Newsletters may offer personalized content or advertisements.
Learn more