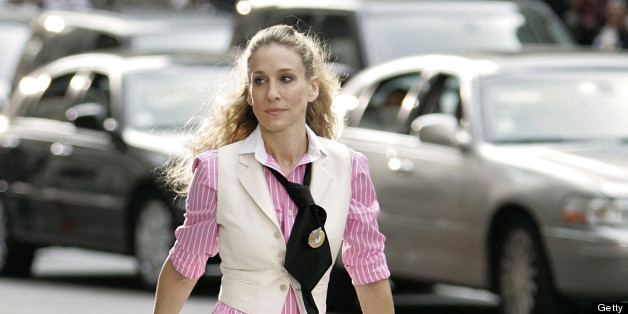 According to The World Daily, when Carrie Bradshaw got a Brazilian bikini wax on an episode of "Sex And The City," the rest of the world followed suit.
"What we have seen at work is the law of unintended consequences, in popularising hair removal Carrie Bradshaw and co. have contributed to ridding humanity of pest that had plagued humans for millions of years," Dr. Kun Sen Chen of B.A.D. said. "Sadly there isn't an Emmy for that."
While "Sex And The City" had its fair share of "OMG" moments -- including Charlotte's (Kristin Davis) run-in with crabs in The Hamptons -- it also gave us many great mashup opportunites, like this very long list of guest stars:
SUBSCRIBE AND FOLLOW
Get top stories and blog posts emailed to me each day. Newsletters may offer personalized content or advertisements.
Learn more