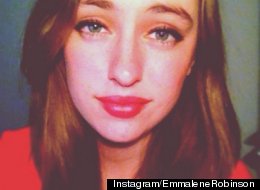 You will not believe this woman's voice.
A home video of amateur singer Emma Robinson that surfaced on Reddit Saturday and quickly went viral shows Robinson performing a simple cover of the Rihanna song "Stay." We could have sworn Robinson had auto-tuned her voice -- but, she writes, she didn't.
"I don't even know how [to] use autotune, this was recorded on an iPad," Robinson said in the comments section of another video on her YouTube page.
We subsequently called Robinson and asked her to sing to us--her voice is very much real.
Click the video above to watch.