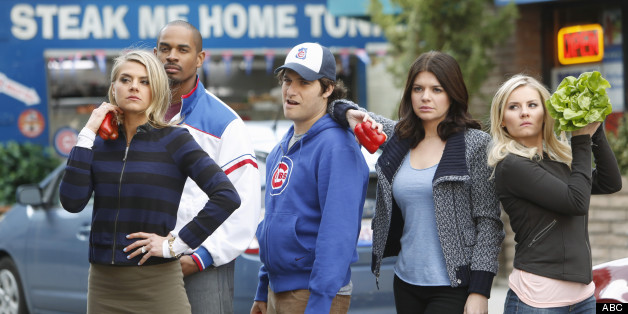 ABC
"Happy Endings" was known for its quick-fire jokes, but for every joke that made it into the show, there was a whole mess of ones that didn't.
Former "Happy Endings" writer Jason Berger took to Twitter to share a bunch of them.
One more HE joke. One for the ages: pic.twitter.com/eP2qzZ2lHE

— Jason Berger (@jayberger) June 29, 2013
"Happy Endings" was dumped by ABC after three seasons, but there was hope the show would live on. Despite rumors of "Happy Endings" moving to USA, the show did not find a new home and the cast was released from their contracts.
Click over to Berger's Twitter to see more jokes.
FOLLOW HUFFPOST