These half-sisters might be 15 years apart, but you would never be able to tell looking at these pictures! Despite the fact that the shots just look like two of Kim Kardashian side-by-side, the one on the left is her, and the one on the right is actually her younger sibling Kendall Jenner, who posted the selfie below this morning.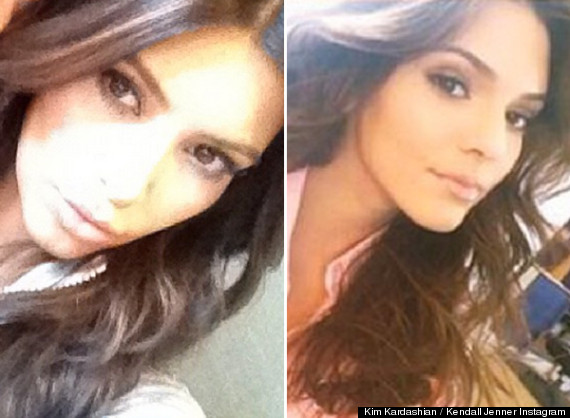 Even after doing a double take, we have to ask: Are they absolutely positive they are just half-sisters and not twins?
SUBSCRIBE AND FOLLOW
Get top stories and blog posts emailed to me each day. Newsletters may offer personalized content or advertisements.
Learn more