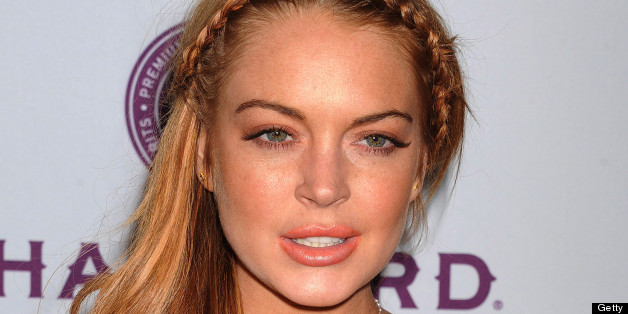 Lindsay Lohan's story will finally be told outside of the tabloids.
The troubled former child star -- who is currently serving her latest stint in court-ordered rehab -- has just inked a deal with Oprah Winfrey's OWN network to star in an eight-part documentary series in 2014, EW was the first to report. She will also be giving Oprah her first exclusive sit-down interview after she's released from rehab this August.
"OWN will air an exclusive interview with Oprah and Lindsay Lohan that will tape and air in August and an eight-part documentary series with Lindsay for 2014," the network said in a statement.
Lohan, 27, has made headlines for her arrests, family drama and visits to rehab over the years, but she's always shied away from doing reality TV, despite her family's attempts to have her appear on their 2008 E! reality show, "Living Lohan." She recently made a very odd appearance on Bravo's "Million Dollar Decorators" as the client of one of the show's interior designers, but her own docu-series will certainly provide much more access and insight into her tumultuous life.
In recent years, Lohan has made guest appearances on both Fox's "Glee" and FX's Charlie Sheen sitcom "Anger Management," as well as starring as Elizabeth Taylor in Lifetime's panned biopic "Liz & Dick."
OWN has struggled a bit as well since launching on January 1, 2011, but Winfrey's benchmark interview series, "Oprah's Next Chapter," has helped boost the network's ratings immensely. With recent newsworthy guests like Rihanna talking about Chris Brown and Lance Armstrong admitting to doping, it seems that if you have a story to tell, Oprah is once again the person to tell it to.
Tell us: Do you think Lindsay will be honest in her interview with Oprah? And will you watch her reality show next year?
PHOTO GALLERY
BEFORE YOU GO
Former Child Stars Who Avoided The Hollywood Curse
PHOTO GALLERY
Former Child Stars Who Avoided The Hollywood Curse