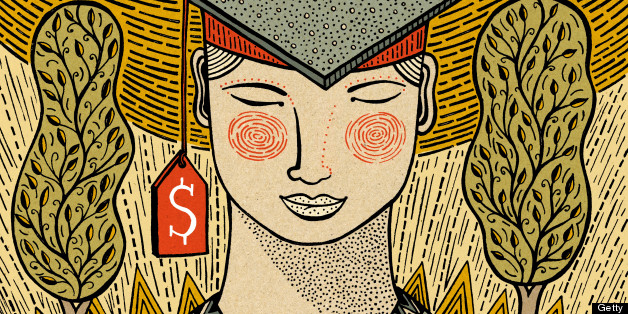 Congratulations, New York University! You're the most expensive college in the country.
But it only told part of the story, which is why Business Insider went through the list and added in the cost of room and board. The result: NYU jumps from No. 64 on the government's list to No. 1, with a total price tag of $61,977 per year. Columbia University, also in New York City, goes from being the college with the highest tuition in the country to completely falling out the top 20.
Another startling number: nine colleges charge more than $60,000 per year, according to Business Insider.
Of course, colleges typically frown on these lists, insisting they don't tell readers how much it actually costs to attend when grant aid, scholarships and other factors are included. Still, there's no question $61,977 is a lot of change, and that's not even counting books or food.
The Real Most Expensive Colleges: Business Insider List
SUBSCRIBE AND FOLLOW
Get top stories and blog posts emailed to me each day. Newsletters may offer personalized content or advertisements.
Learn more