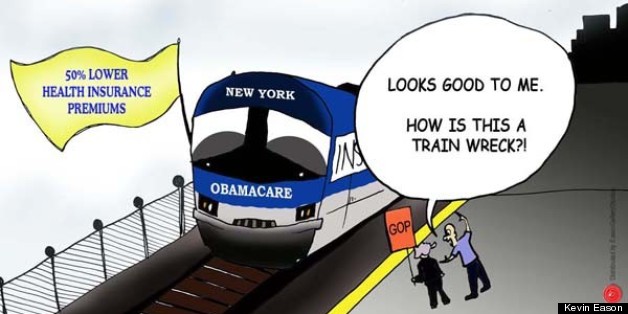 Kevin Eason
On Wednesday, New York governor Andrew Cuomo announced that health insurance premiums in the state would be cut in half in 2014, The New York Times reported.
Insurance regulators in the state said they have approved rates at least 50 percent lower for next year than those currently available, serving as proof that Obama's healthcare plan would drive down costs for consumers.
But cartoonist Kevin Eason has a message for the naysayers, illustrating that the healthcare plan is not the train wreck conservatives are painting it out to be.
What do you think? Is New York an example of how Obamacare will help or hurt the state of healthcare in the country? Take a look at the cartoon and share your thoughts in the comments section below.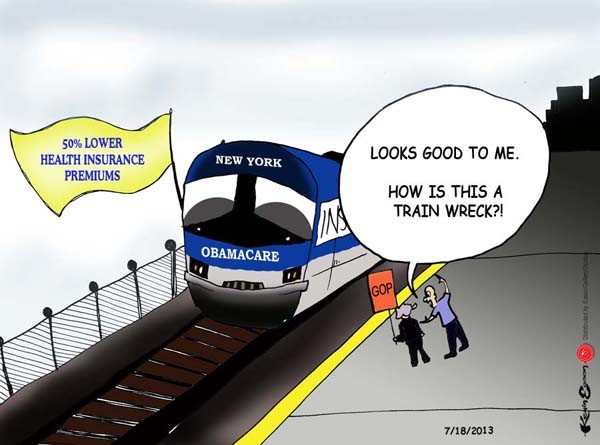 The Political Satire Comedy Of Kevin Eason
FOLLOW HUFFPOST