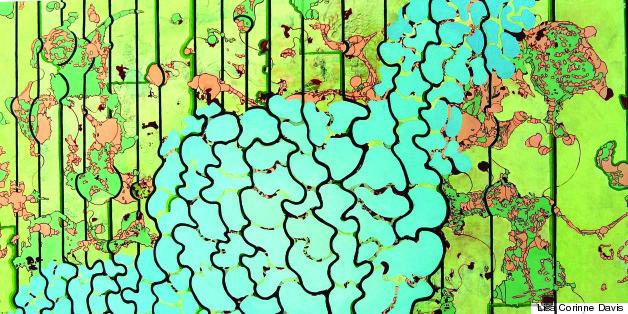 Eighty eight years ago, the work of six legendary abstract artists -- Pablo Picasso, Fernand Leger and Juan Gris, with Auguste Herbin, Raoul Dufy, and Jean Metzinger -- went on view at London's Mayor Gallery. The historic exhibit marked the opening of Fred Mayor's legendary art haven, and, it being the 1920s, a time of substantial male domination in the fields of painting and sculpture.
Nearly a century later, Mayor Gallery is closing its doors on Cork Street with a fitting homage to its origins: a show, titled "The Nature of Women," dedicated to six female abstract artists who've blown the doors of the abstract art world wide open since. Agnes Martin, the grandmother of color banding, leads the pack, along with fellow geometrically-inclined painters Anne Appleby, Marischa Burckhardt, Lisa Corinne Davis, Sylvia Heider, and Aurelie Nemours.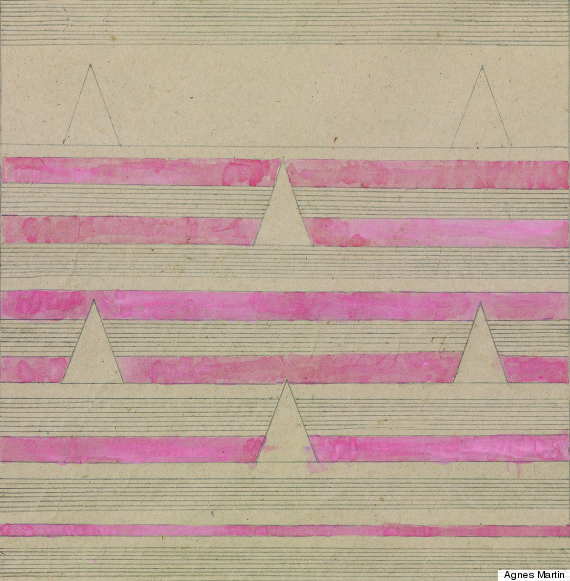 Agnes Martin, The Wedding (idea), 1958, Gouache and graphite on paper, 22.8 x 22.8 cm, 9 x 9 inches
Martin, who passed away in 2004, serves as the common thread that weaves "The Nature of Women" together, from the late Nemours to Appleby. Martin's works, regarded for their effortless balance of minimalism and expressionism, capture a connection to nature and a then-unmatched understanding of the delicacy of line. Muted and simple, restrained by a mathematical eye yet loosely fitted with a unlimited sense of motion, her dreamy aesthetic stands out as a vital moment in the history of American art.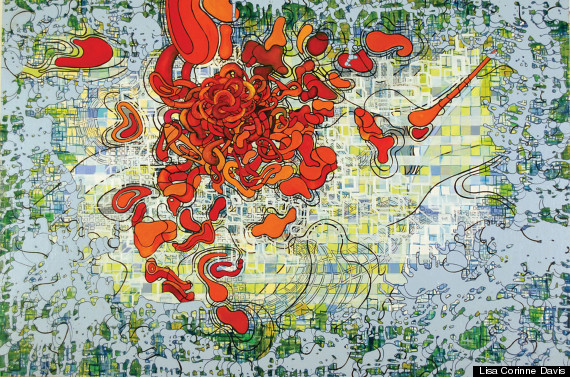 Lisa Corinne Davis, Itemized Pandemonium, 2009, Oil on panel, 61 x 91.5 cm, 24 x 36 inches
Appleby and company each reflect a sense of Martin's abstractions, be it in Heider's knotted metal sculptures or Davis' grid-like collages. Obsessions with monochromatic patterns and precise angles permeate the various media, proving that an age of explosive abstraction, led by influential female artists, was close on the heels of Mayor's all-male 1925 debut.
Mayor now stands to show that the Cubist Picasso and Fauvists like Dufy were not necessarily the gatekeepers of 20th century art progress. Scroll through the images below for a preview of "The Nature of Women," on view until July 26, 2013. Let us know your thoughts on the works in the comments.
SUBSCRIBE AND FOLLOW
Get top stories and blog posts emailed to me each day. Newsletters may offer personalized content or advertisements.
Learn more