For Detroiters, it's both a blessing and a curse. While it's a relief that some have started to pay attention to the countless problems that often make daily life an uphill battle, how Detroit is portrayed by outsiders can be disheartening: pictures of abandoned buildings stand in for the people who pass by them each day; headlines blare that the Motor City is out of gas, dead or even hell on earth.
We're not trying to say that Detroit isn't in trouble -- no matter what some say, things like startups, a billionaire's investments and community gardens won't "save" the city, which faces abysmal city services, has pervasive crime, continues to lose population and boasts an abandoned city structure for every 10 residents. But there are still 701,475 people who call Detroit home, more than Seattle, Boston, Las Vegas or DC. They're striving, struggling and succeeding; they're full of hope and determination, joy and sadness; and they deserve a second look.
Because while Detroit does look like this... Photo by Carlos Osorio/AP.
...it also looks like this.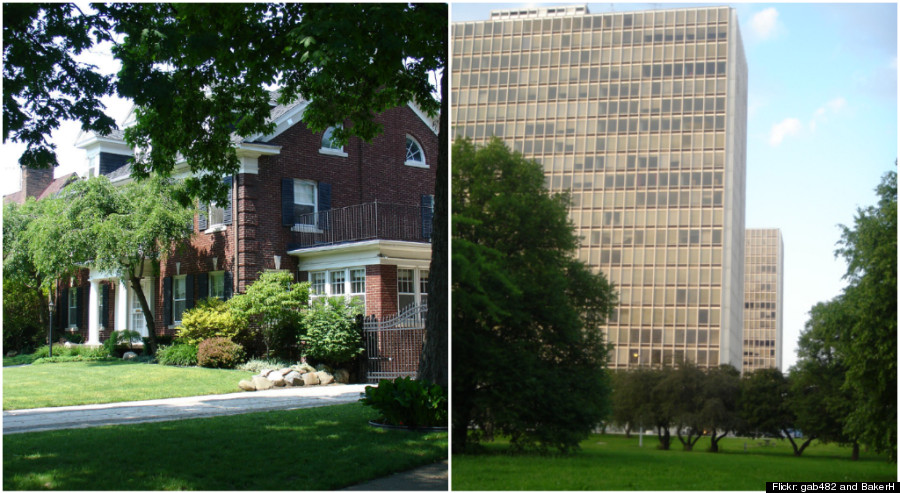 And yes, downtown streets are sometimes empty...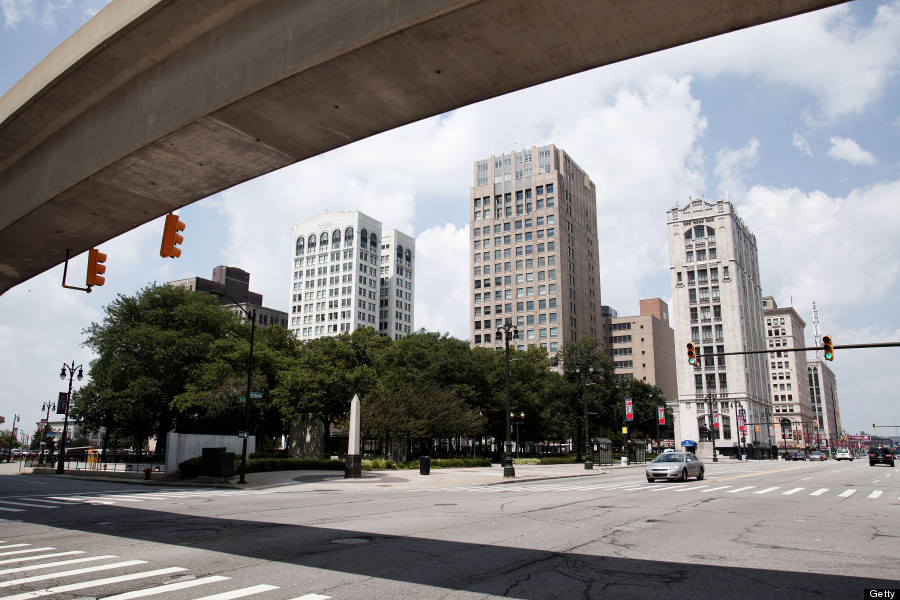 Photo by Bill Pugliano/Getty Images.
...but other times, they're not.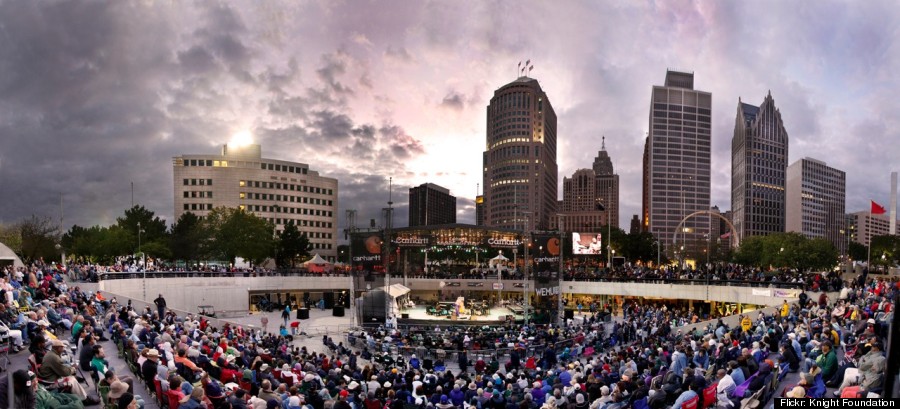 Sometimes, it's easy to feel downtrodden... Photo by Carlos Osorio/AP.
...but Detroit is still overflowing with love.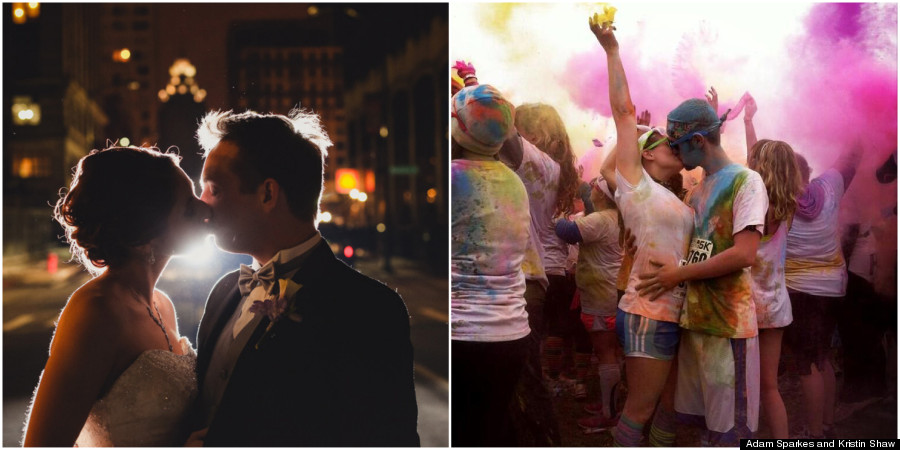 Some of its stores remain empty...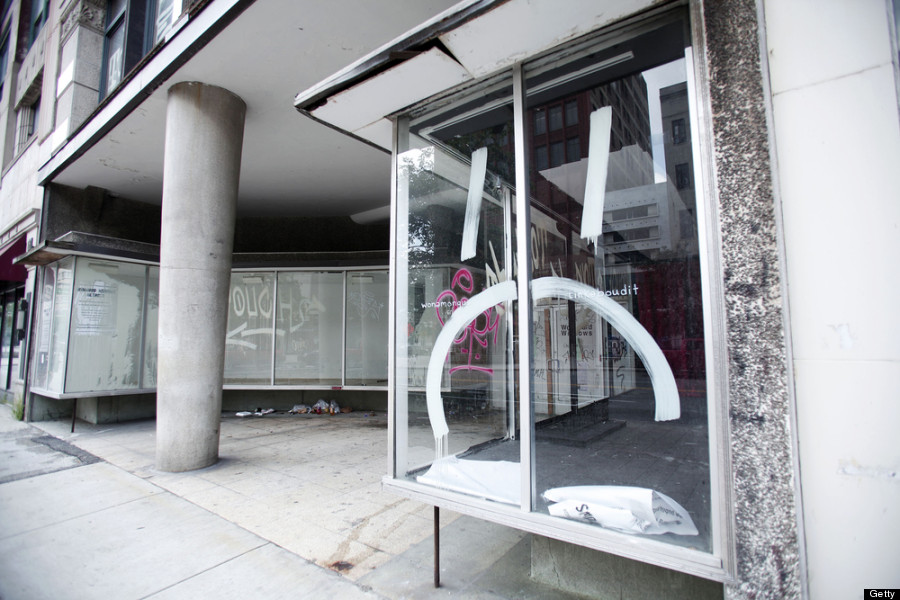 Photo by Bill Pugliano/Getty Images.
...but others are opening their doors.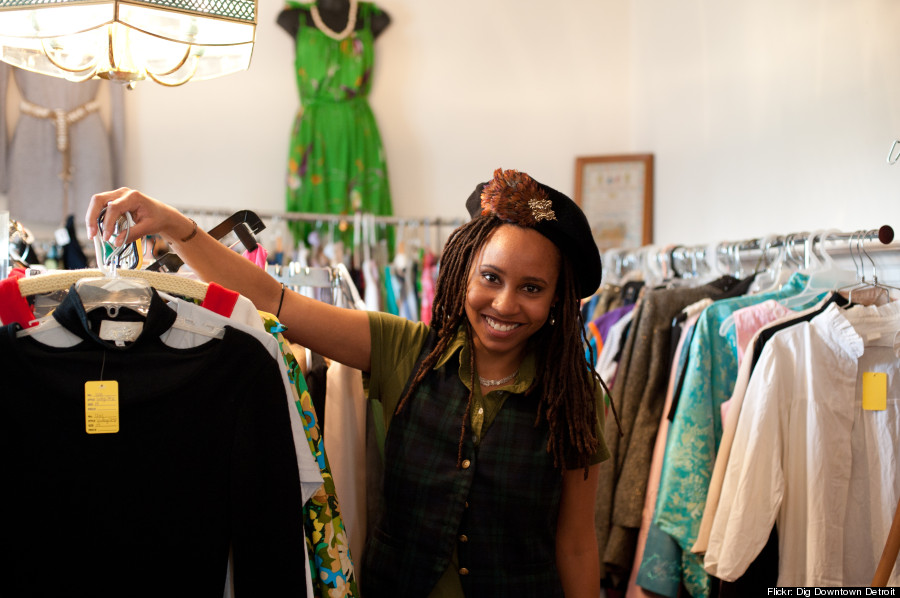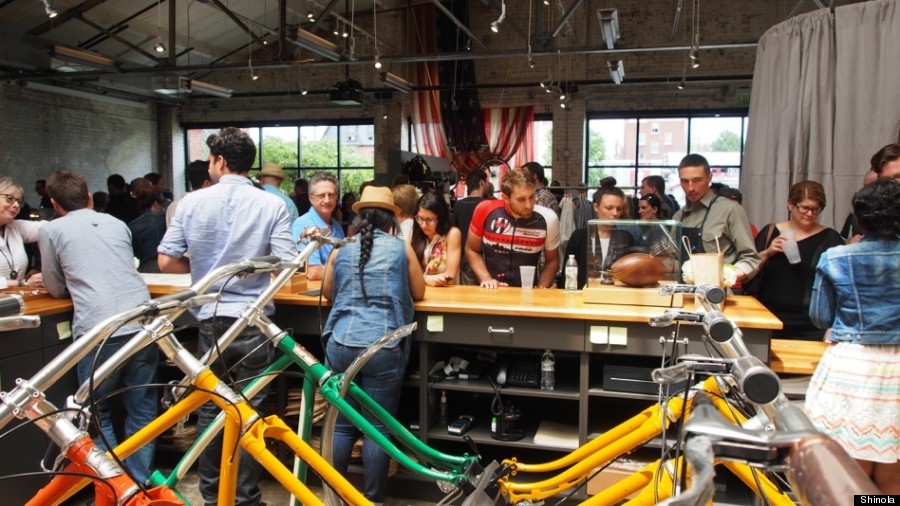 Some parks have been neglected by the city...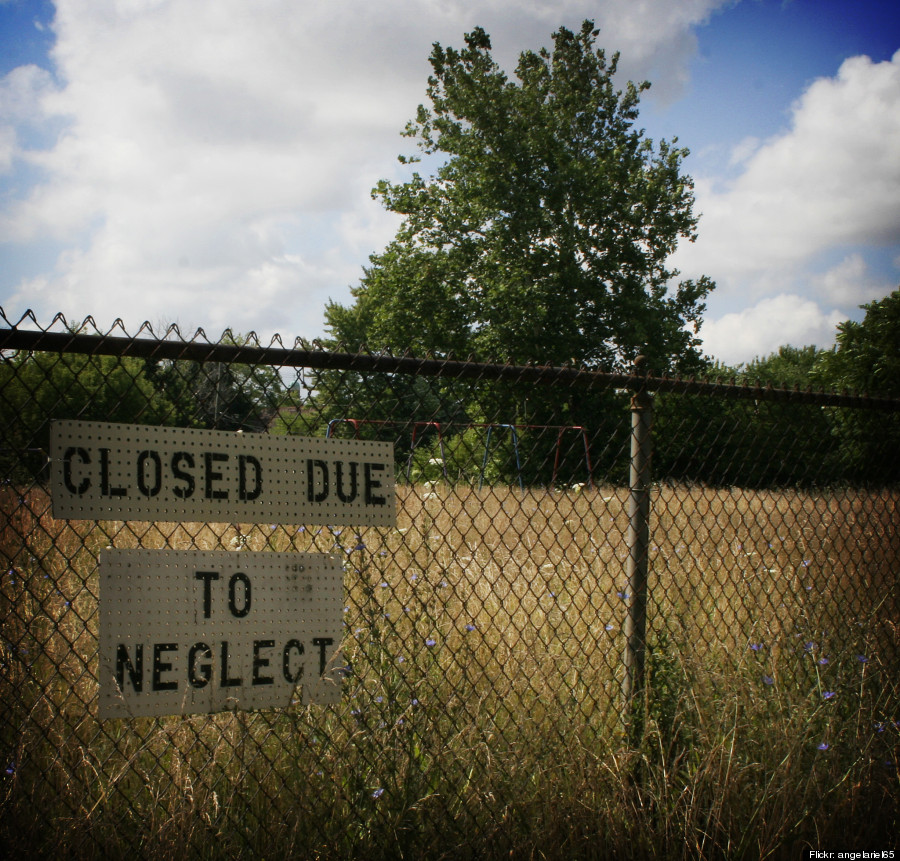 ...but others are beautiful and full of children playing...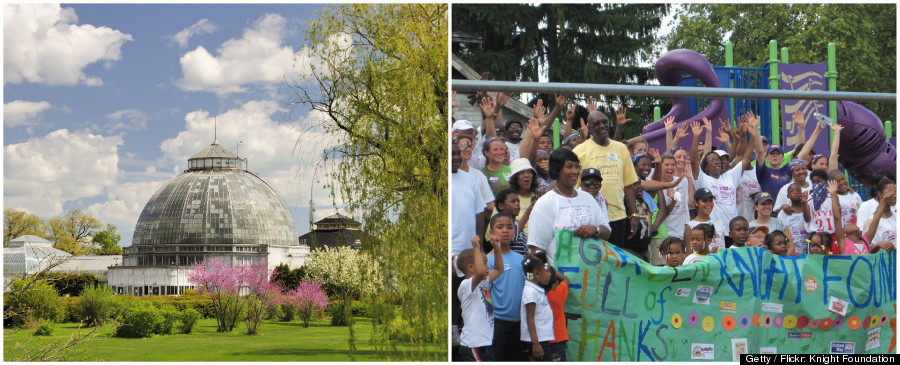 ...often because of volunteers who work to maintain them.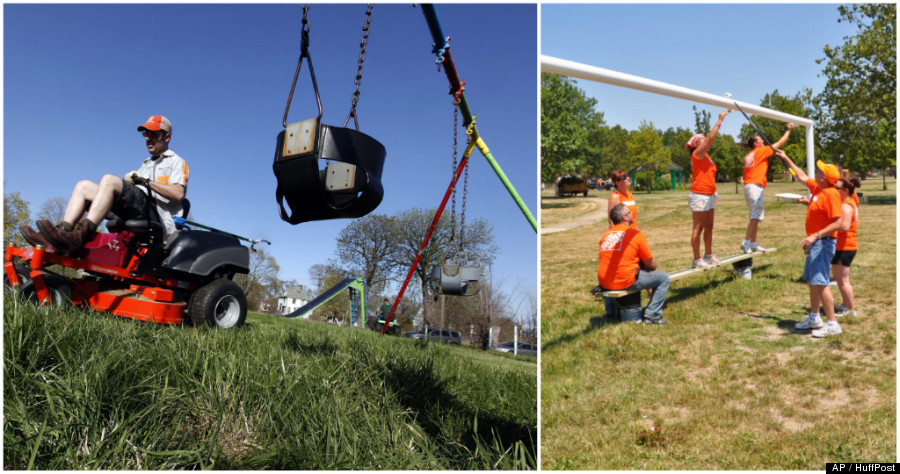 Mower Gang volunteers adopt Detroit parks and keep grass them free of grass in the spring and summer. Volunteers clean up Romanowski Park. Photos by Paul Sancya/AP and The 313 Project.
Detroit has large swaths of empty land... ...but still makes use of small spaces.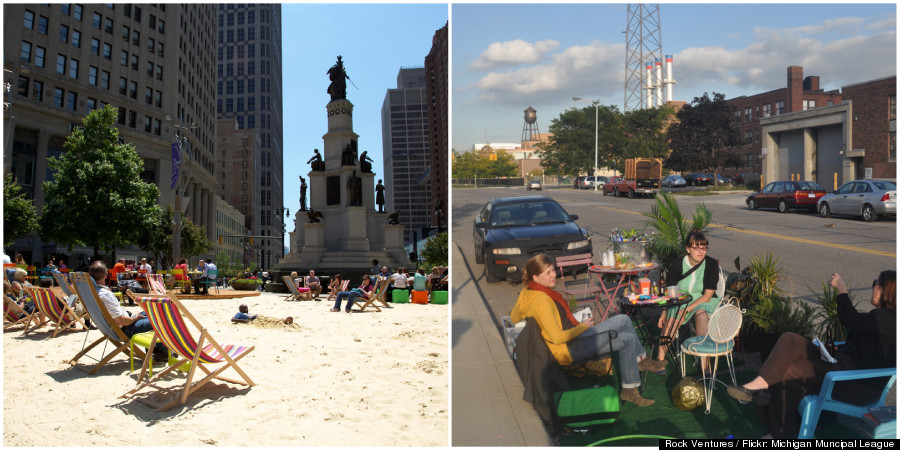 Some graffiti shouts despair...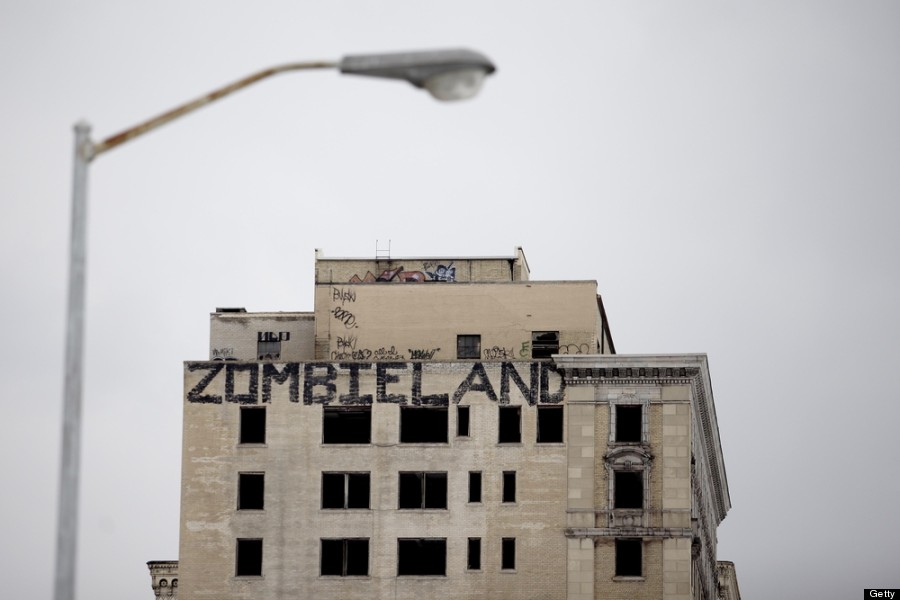 Photo by J.D. Pooley/Getty Images.
...but many murals offer messages of hope.

On the day Detroit declared bankruptcy, Detroiters spray painted their names and those of past residents to form the words "We are Detroit" for a mural by artist icon. Photos courtesy Mike Han/Street Culture Mash.
Detroit might be the Motor City...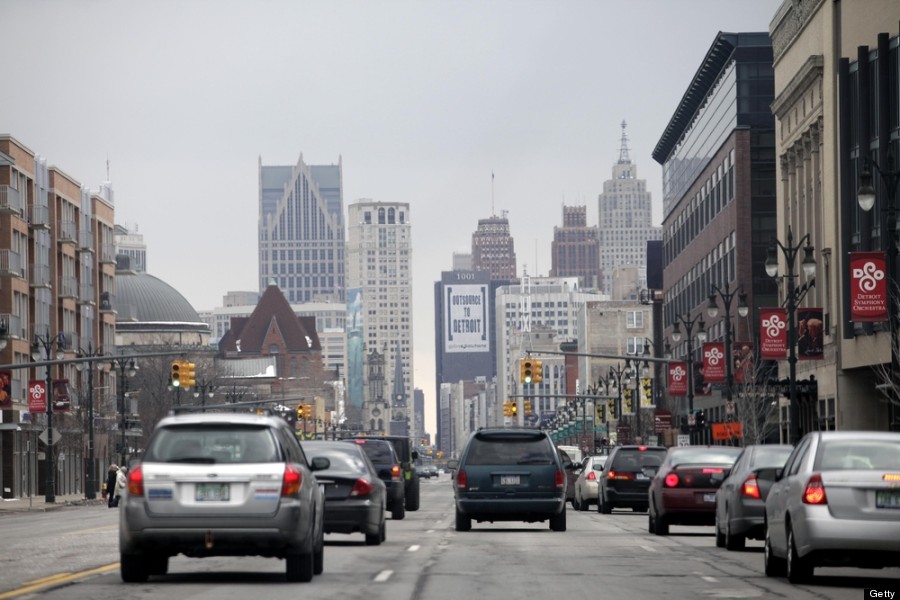 Photo by J.D. Pooley/Getty Images.
...but it still knows how to get around on two wheels (or three).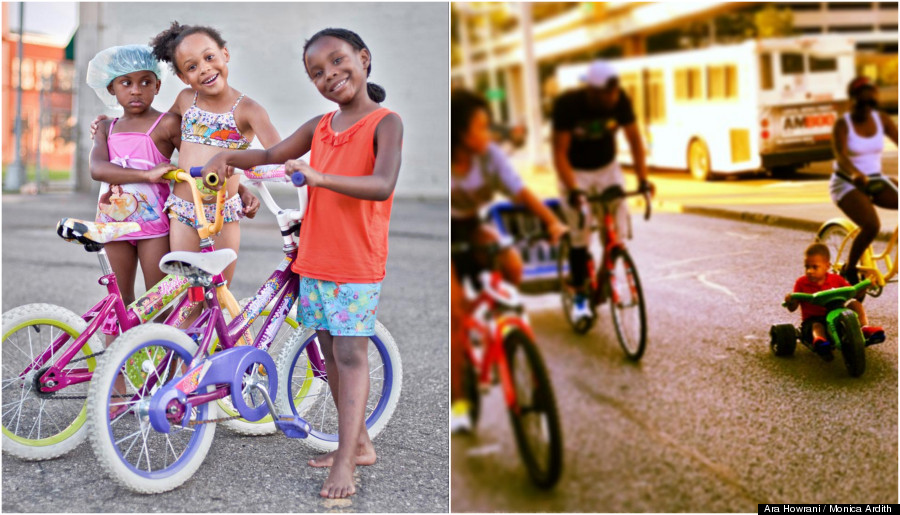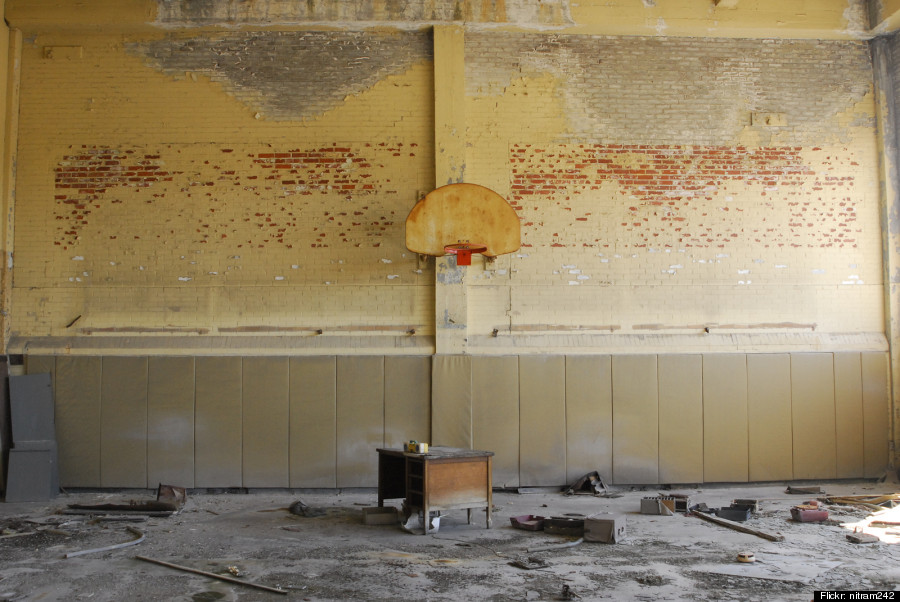 ...but students still make astounding achievements.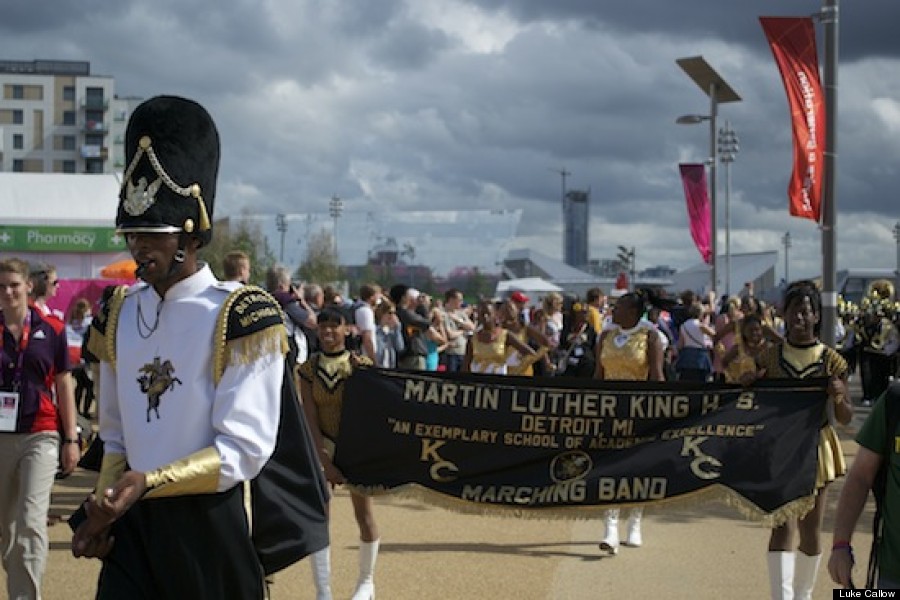 Detroit Public Schools' Martin Luther King High School marching band performs at the London 2012 Summer Olympics. Photo by Luke Callow.
Detroit manufacturing still depends on the Big Three...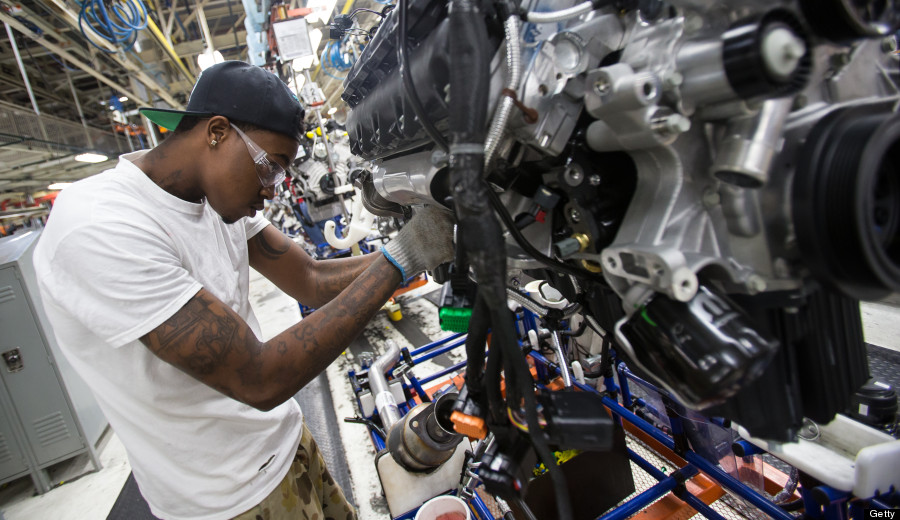 Photo by Geoff Robins/AFP/Getty Images.
...but it's also evolving.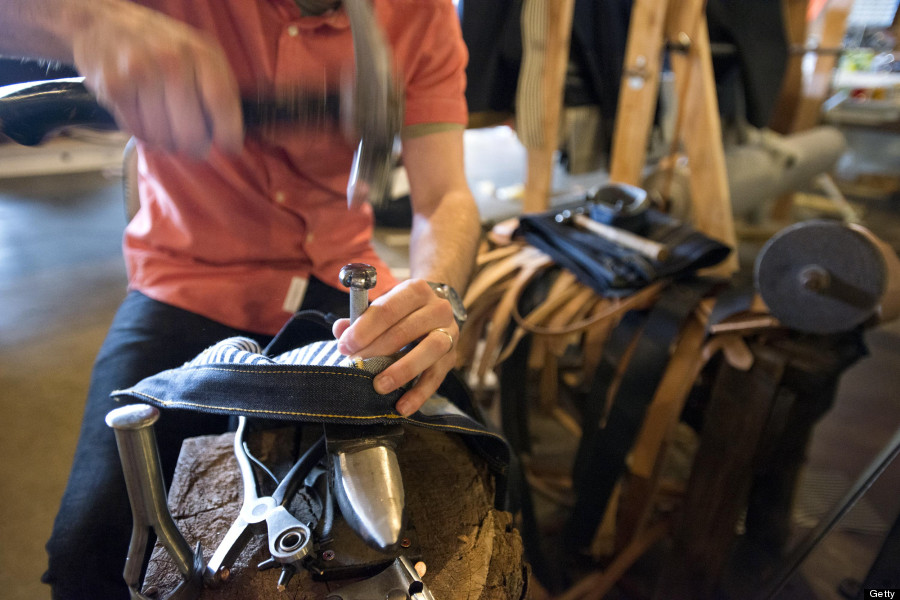 An employee uses a hammer and an anvil to hammer in copper rivets on a pair of denim jeans at Detroit Denim. Photo by Ty Wright/Bloomberg/Getty Images.
Some of Detroit's former treasures have fallen into disrepair...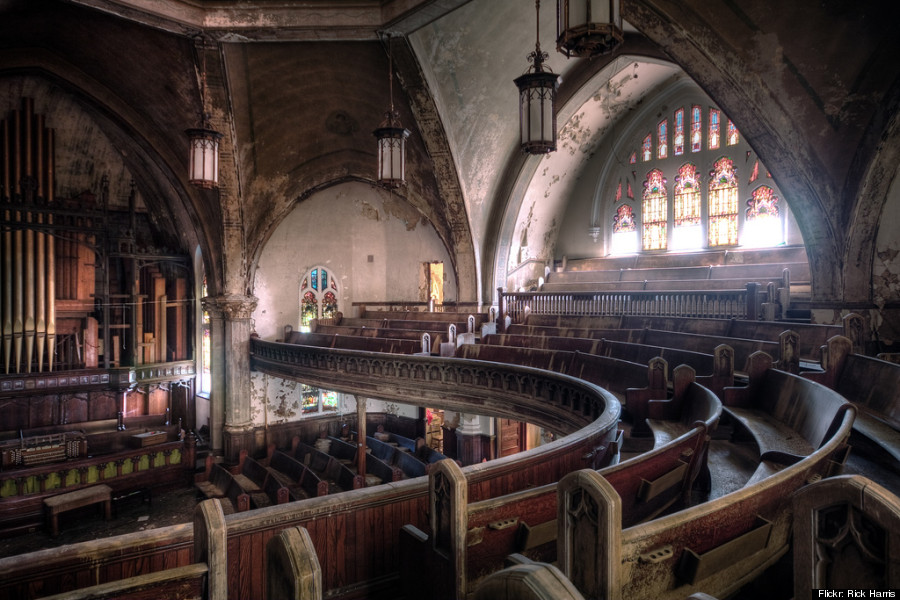 ...but others are vibrant and cherished.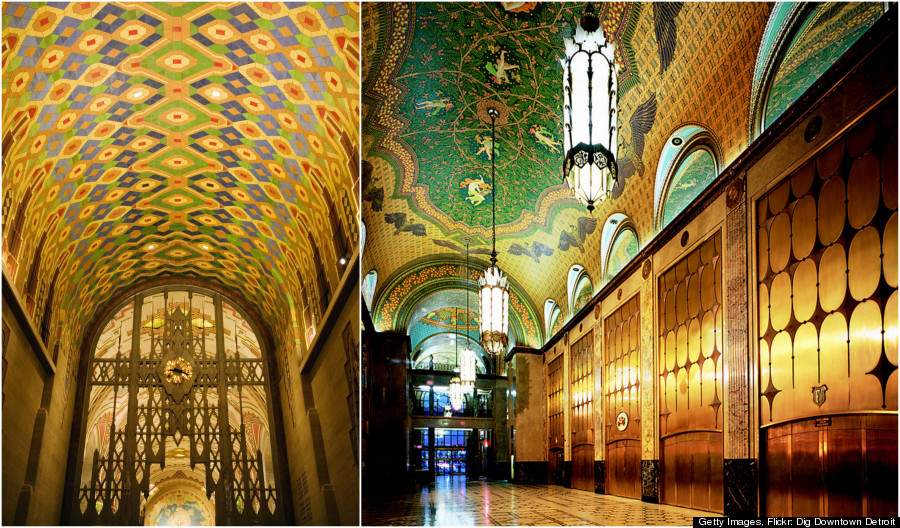 While landmarks are sometimes destroyed...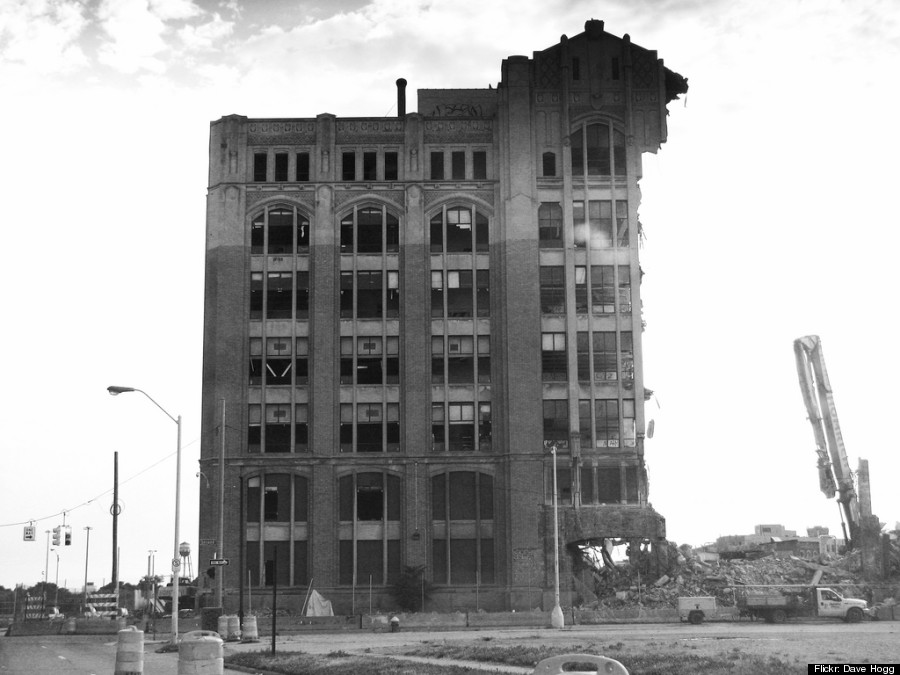 ...Detroiters still care about preserving their history.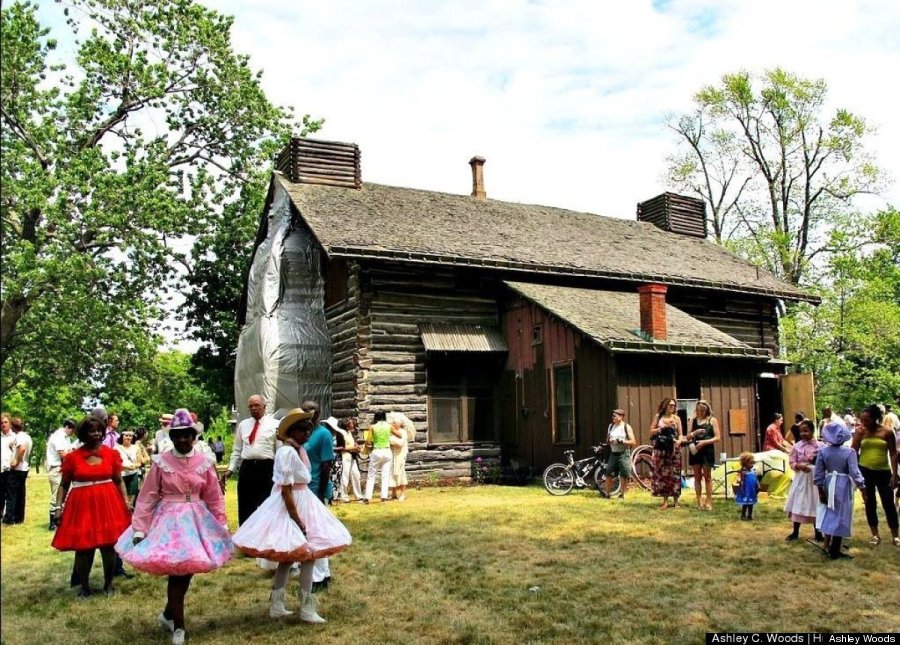 A group works to protect and celebrate the 127-year-old log cabin at Palmer Park. Photo by Ashley Woods.
There are frequent setbacks... Tyree Guyton, creator of the Detroit art park the Heidelberg Project, walks through one of the house installations that was destroyed by a fire. Photo by Paul Sancya/AP.
...but Detroiters don't get knocked down for good. Instead, they rebuild. "This is the real world, and I think as an artist I have to make the best of it. ... I have to be an optimist and turn it into gold. ... You need to rise above the hate." Guyton said. Photo by Carlos Osorio/AP.
In this city, there are disheartening reminders of decline... Photo by Carlos Osorio/AP.
...and constant flashes of innovation and beauty.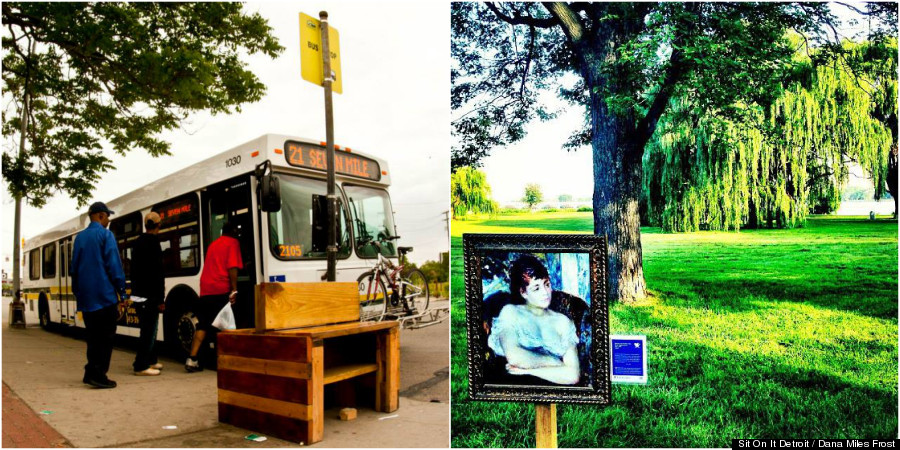 Photos courtesy Sit On It Detroit, a group that creates benches (many that double as small libraries) using reclaimed wood from abandoned houses for bus stops without seating, and Dana Miles Frost's image of work from the InsideIOut Program, which installs reproductions of masterpieces in its collection in public places around Metro Detroit.
Detroiters are creative...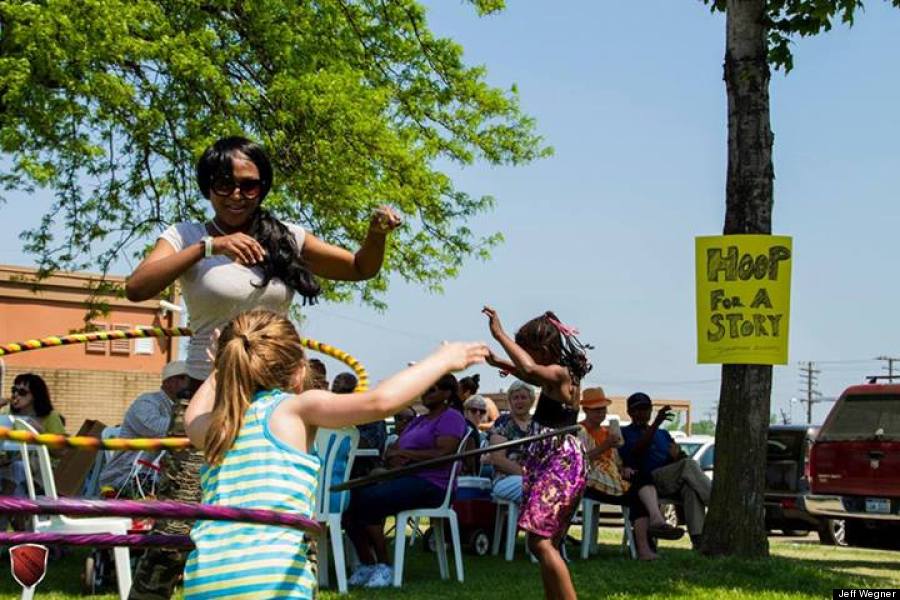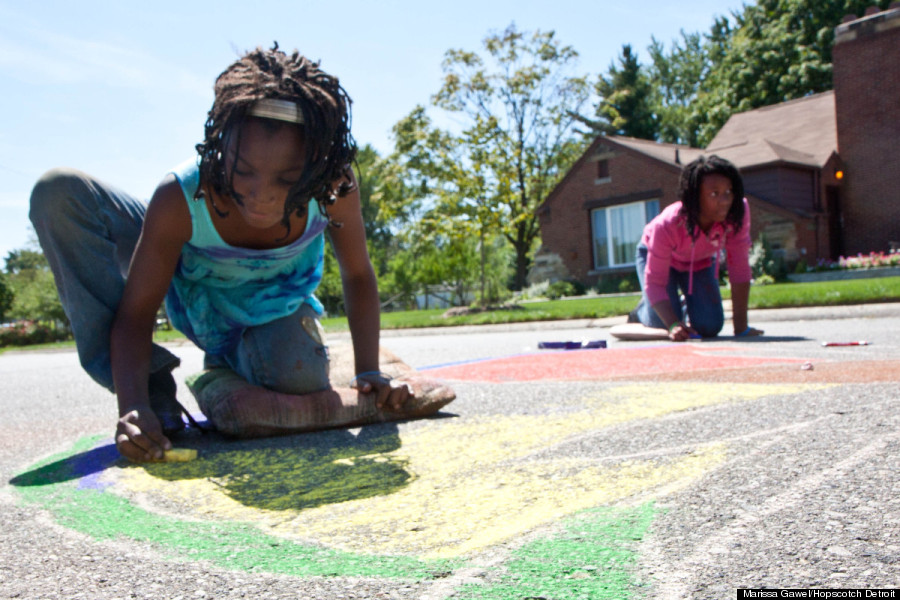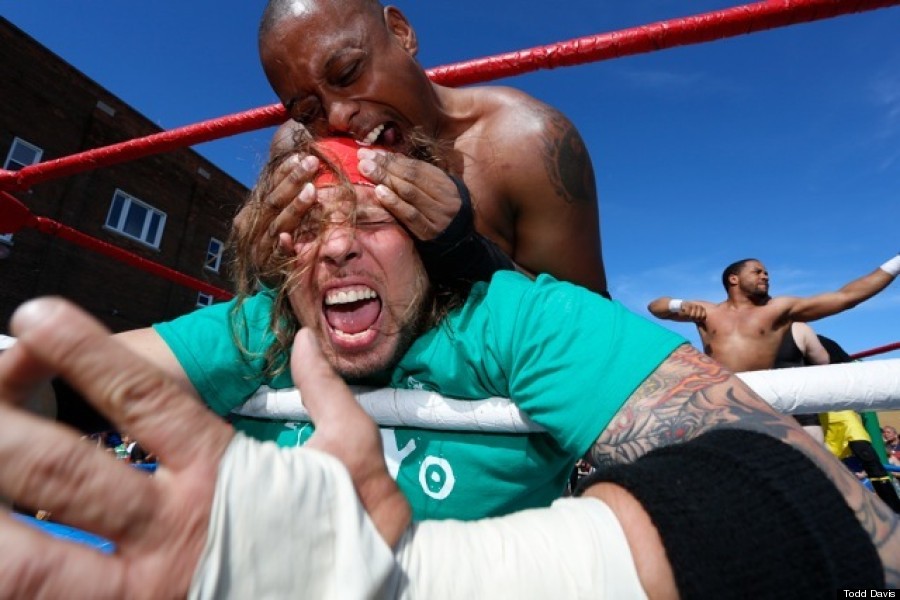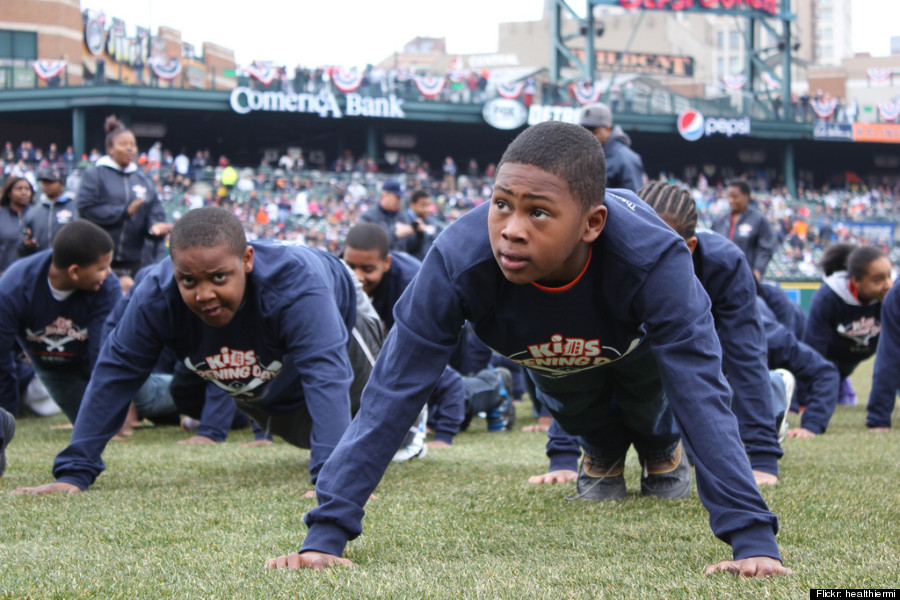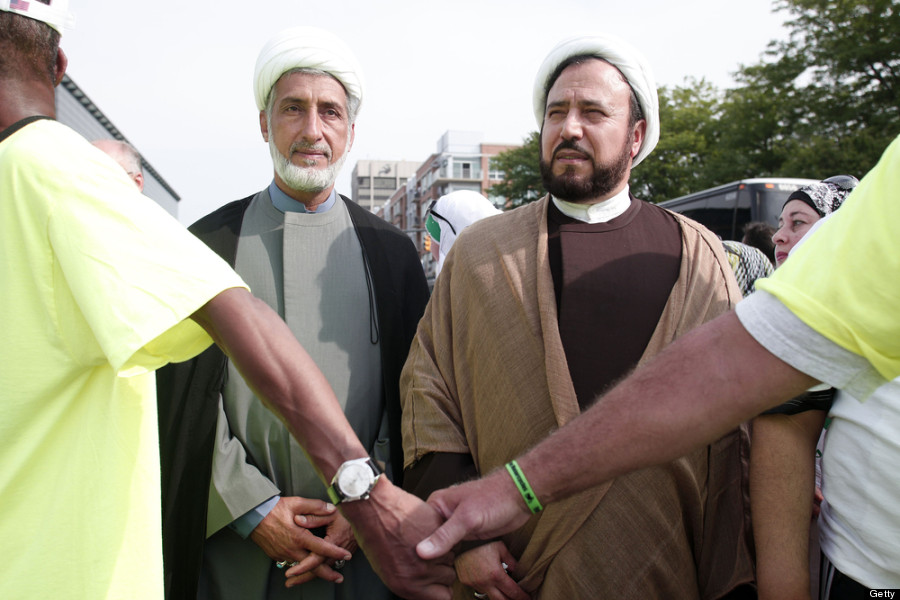 Photo by Bill Pugliano/Getty Images.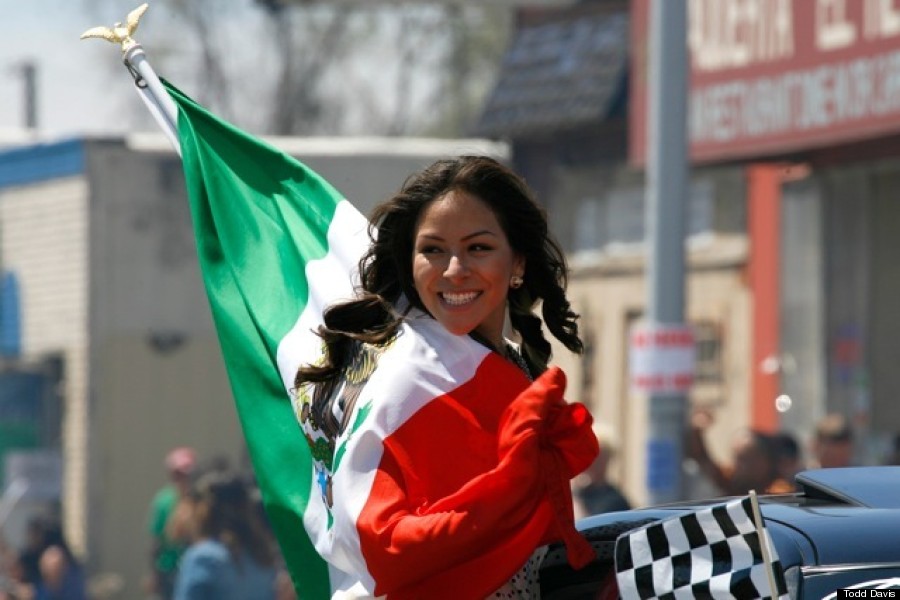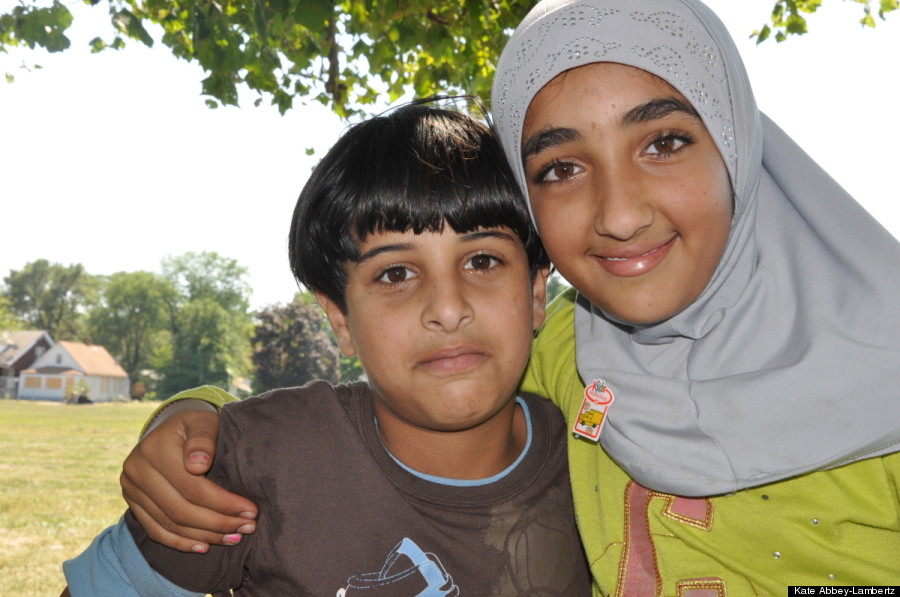 Photo by Kate Abbey-Lambertz.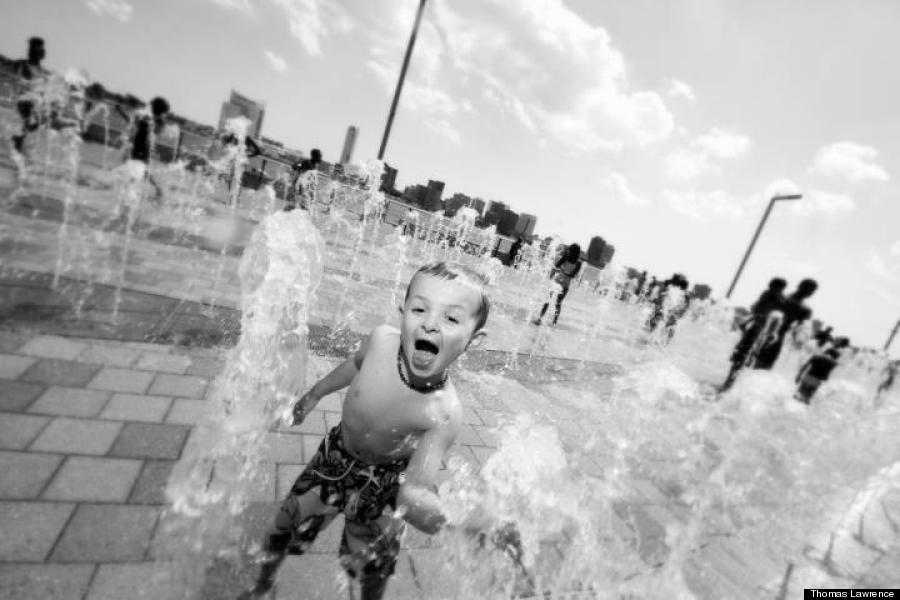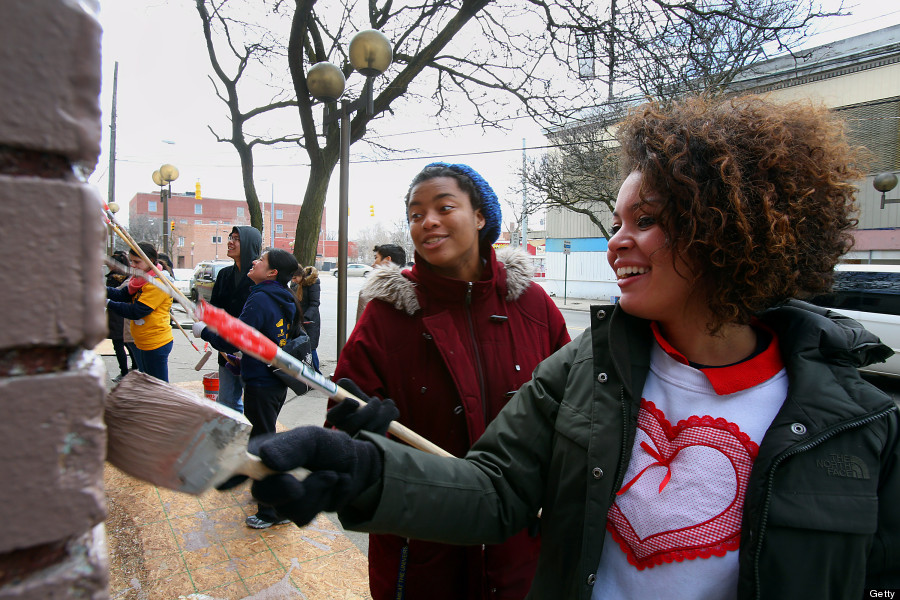 Blight Busters volunteers help paint a boarded up building. Photo by Fabrizio Costantini/Bloomberg via Getty Images.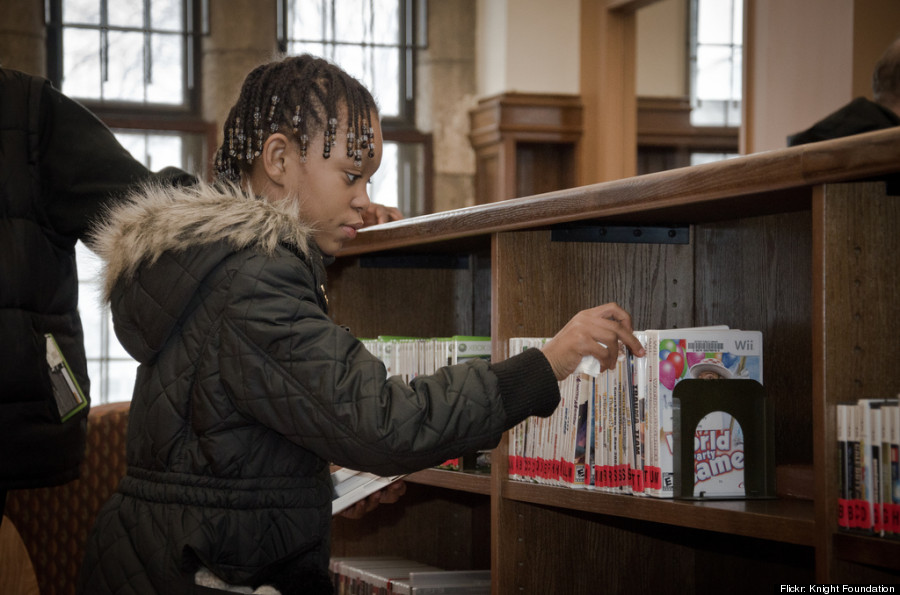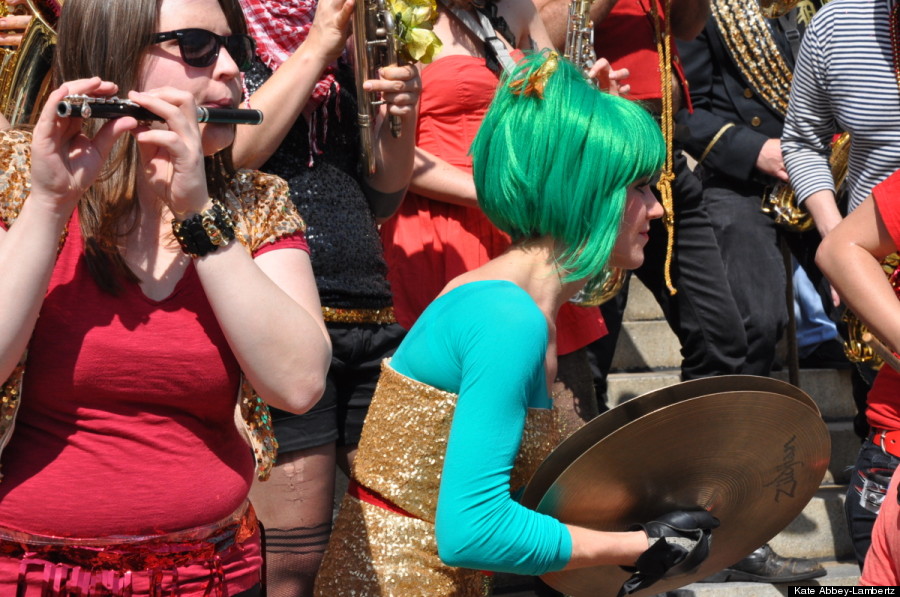 Photo by Kate Abbey-Lambertz.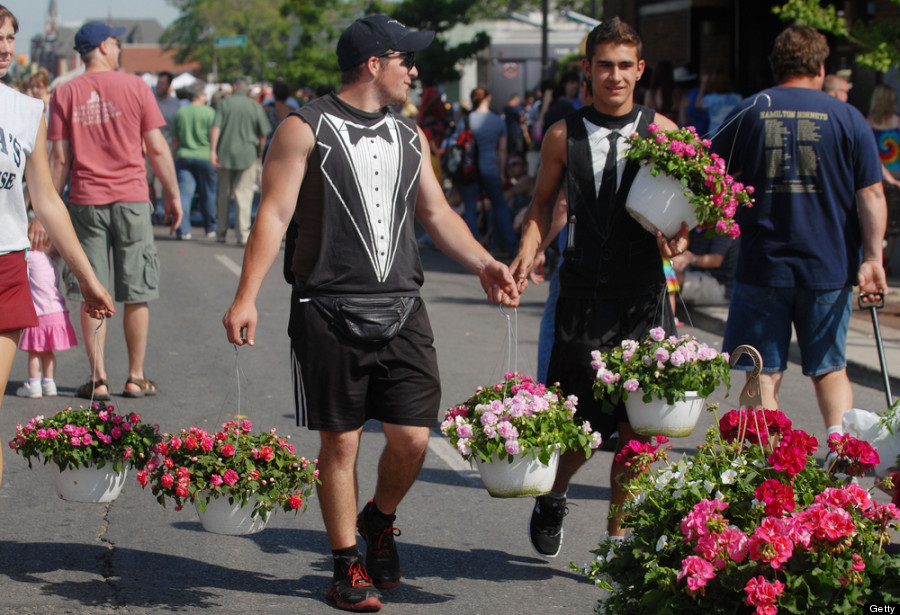 Photo by Paul Warner/Getty Images
and, always, determinedly proud.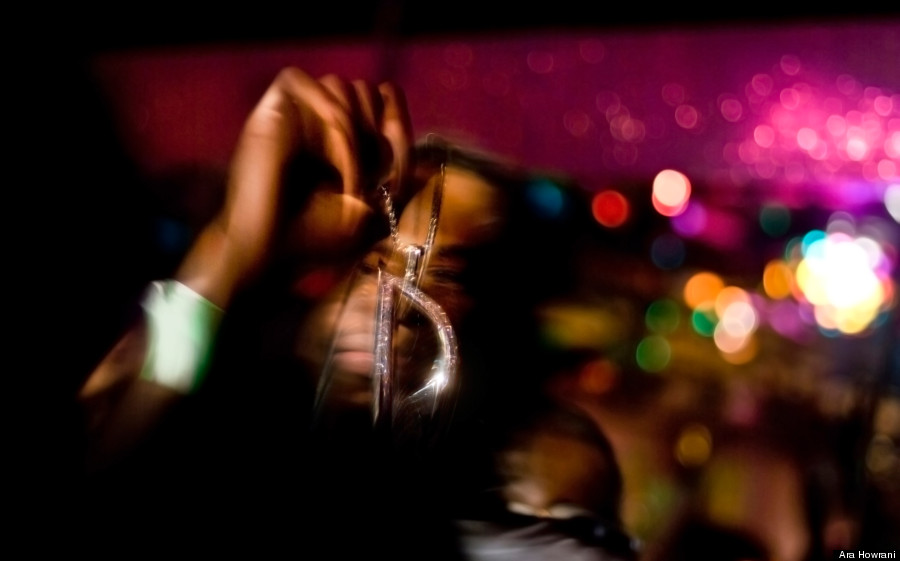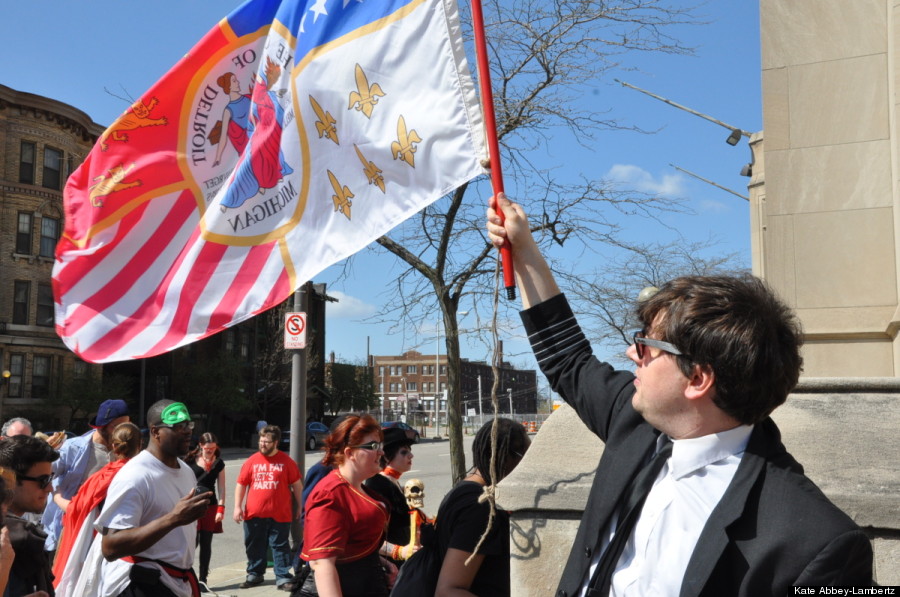 Photo by Kate Abbey-Lambertz.
So while the city has shrunk by half in the last 40 years...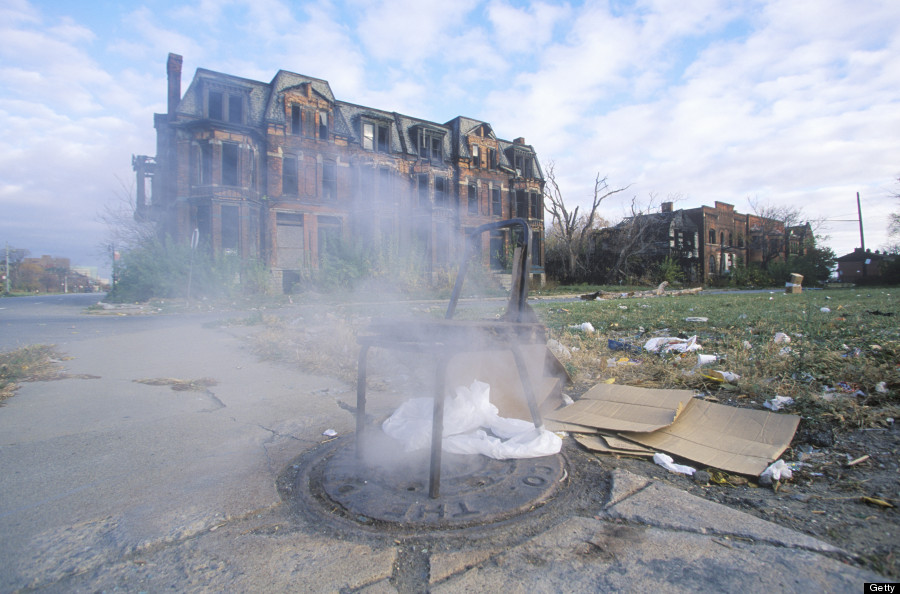 Photo by Visions of America/UIG via Getty Images.
...there are still 701,475 residents who call Detroit home.