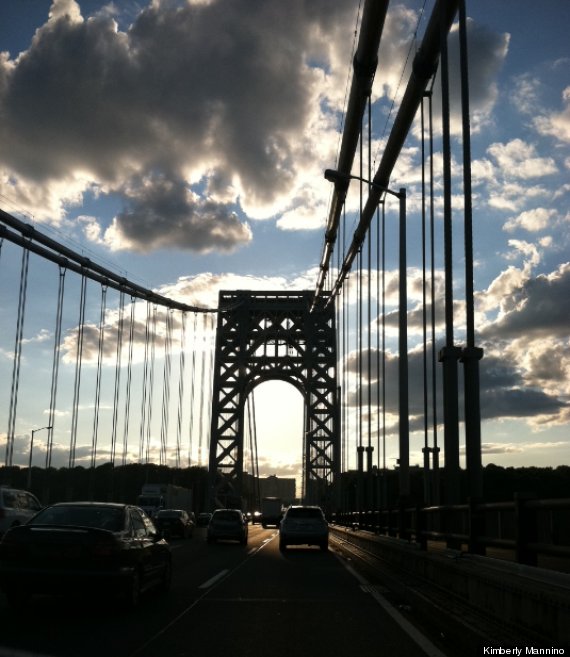 This week's Moment of Travel Zen comes to us from Kimberly Mannino of the George Washington Bridge which connects Washington Heights in New York City to Fort Lee, Bergen County, New Jersey.
"I love how no two bridges are alike and the architecture of each are so unique, different and picturesque."
Where have you traveled for a moment of zen? Email travel@huffingtonpost.com with your travel zen or submit below.
Loading Slideshow
Williamsburg Bridge

Admiring Brooklyn from Manhattan's East River Park

Albert Bridge, Chelsea

-Melissa DeCastro

Brooklyn Bridge

-Melissa DeCastro

Golden Gate at sunrise

-Melissa DeCastro

Prague at twilight

Sydney, Australia

Charleston, SC

Golden Gate Bridge

San Francisco, CA

Rialto Bridge

Venice, Italy

George Washington Bridge

-Kimberly Mannino

And to see our past featured Moments of Travel Zen...

Loading Slideshow
Sunset from our patio at the Newstead Belmont Hills in May. -Betty Sandbeck

Just returned last week from Bermuda. Shot on the beach at the Fairmont Southhampton. -Tanya Anderson Woodward