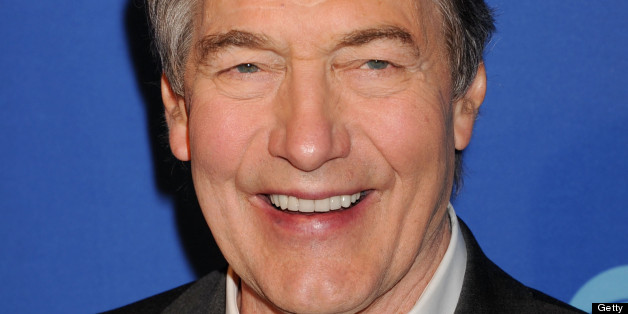 Charlie Rose will make a cameo in "Breaking Bad's" final season.
During a conversation with the show's creator Vince Gilligan at the Museum of the Moving Image in Astoria, Queens on Sunday, July 28 -- in celebration of their new "From Mr. Chips to Scarface: Walter White's Transformation in 'Breaking Bad'" exhibit -- Rose let slip that he'll appear in the penultimate episode of "Breaking Bad."
Gilligan lightly reprimanded Rose for the "spoiler." The talk show host later apologized, but only after confirming that "[his] check would still be in the mail."
Gilligan has long had an affinity for Rose. When Vulture asked him before the start of the fifth and final season to pick a "Breaking Bad" character best suited for a reality show -- and which one -- he said, "I'm not that up on my reality television. However, I'd love to see Wendy the Meth Whore on 'Charlie Rose.'"
Whether or not Rose will play himself remains to be seen. Gilligan told The Huffington Post after the event, "He could be anyone."
UPDATE: Check out the full audio of Charlie Rose's interview with Vince Gilligan here:
PHOTO GALLERY
BEFORE YOU GO
'Breaking Bad' Final Episodes Images
PHOTO GALLERY
'Breaking Bad' Final Episodes Images