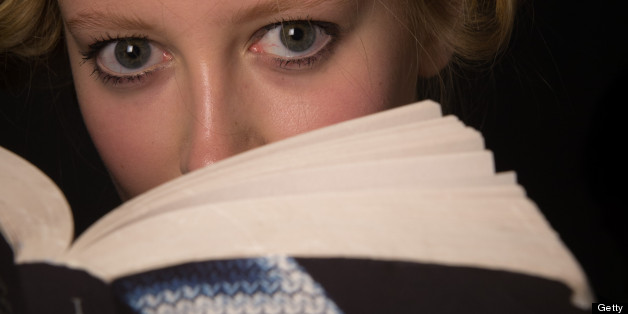 In a statement posted on its website Monday, the London Fire Brigade revealed the number of handcuff "incidents" has increased significantly over the past three years. However, the brigade can't seem to explain why.
"I don't know whether it's the Fifty Shades effect, but the number of incidents involving items like handcuffs seems to have gone up," Dave Brown, an officer with the department, said in the statement.
Brown is referring to British author E.L. James' bestseller Fifty Shades of Grey, in which sexual acts involving bondage and sadomasochism are primary elements.
Of the more than 1,300 calls London firefighters have responded to since 2010 that involved people being trapped or stuck, 79 involved handcuffs. Each occasion costs at least £290 (about $445) in taxpayer funds. The brigade is asking residents to be more conscious of their particular circumstances and whether the handcuff situation could be prevented.
"I'm sure most people will be Fifty Shades of red by the time our crews arrive to free them," Brown quipped in the statement.
While firefighters tried to make light of the issue by pointing out some of the more unusual incidents -- like a man getting his penis stuck in a toaster -- ultimately, the warning appeared to be in the best interest of the community.
There's a serious side to this - when we're out cutting rings from penises & fingers we're unavaible for real emergencies #FiftyShadesofRed
Our advice: common sense is needed, if it doesn't look safe, it probably isn't, so don't do it! But we'll always attend genuine emergencies.
It's not the first time "Fifty Shades" has been linked to a rise in bondage-related activities. As TheFW reported last year, hardware stores in the U.S. have also seen a marked rise in rope sales.
Also on HuffPost:
Casting 'Fifty Shades Of Grey'
SUBSCRIBE AND FOLLOW
Get top stories and blog posts emailed to me each day. Newsletters may offer personalized content or advertisements.
Learn more