Marilyn Monroe may have died in 1962, but somehow the iconic actress is still as present as ever. Monroe appears in a new series of ads for Sexy Hair, which has billed the ad campaign with the tagline, "Styles Change. Sexy is Forever."
For Monroe, "forever" is not exaggeration. Women's Wear Daily reports that Sexy Hair licensed the rights to Monroe's name, quotes and image from Authentic Brands Group, which owns all the rights to her estate, and will be launching an extensive campaign come October.
The haircare company isn't the first to harness Monroe's timeless appeal -- Christian Dior did the same thing for a 2011 J'Adore Dior commercial, which starred Charlize Theron swanning around with digitized versions of Monroe, Grace Kelly and Marlene Dietrich. Monroe was also set to be given the hologram treatment for a live concert in 2012 (similar to Tupac Shakur...). And that doesn't include all the Vanity Fair covers she's landed since her passing.
But is there something strange about seeing the long-gone icon selling us products today? Take a look at the new ads and tell us what you think.
PHOTOS: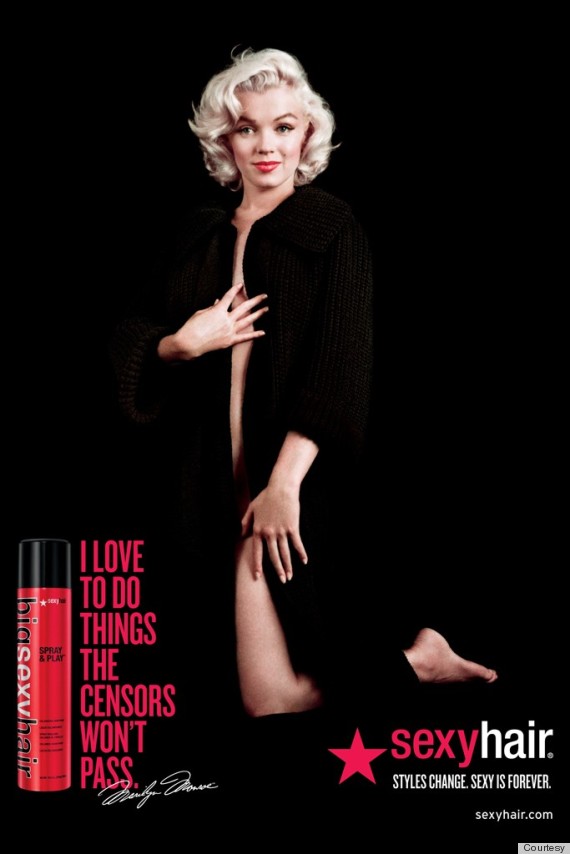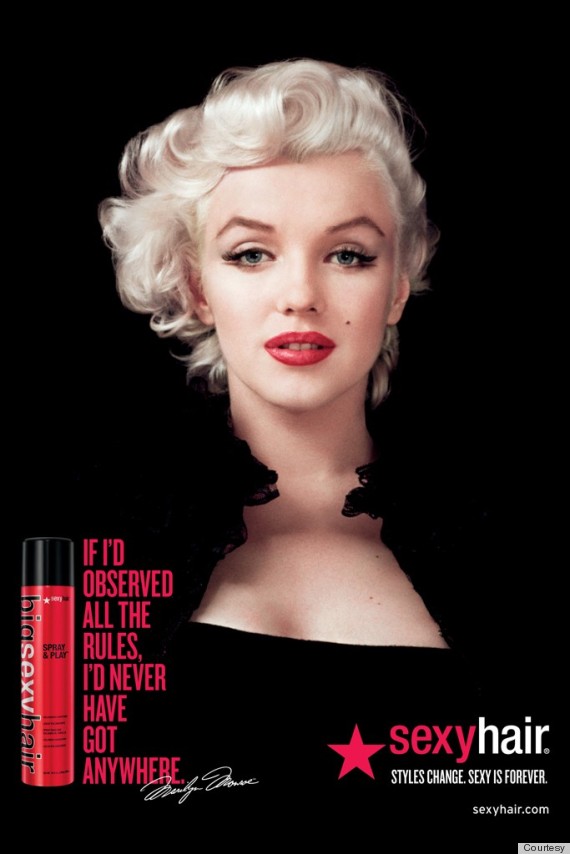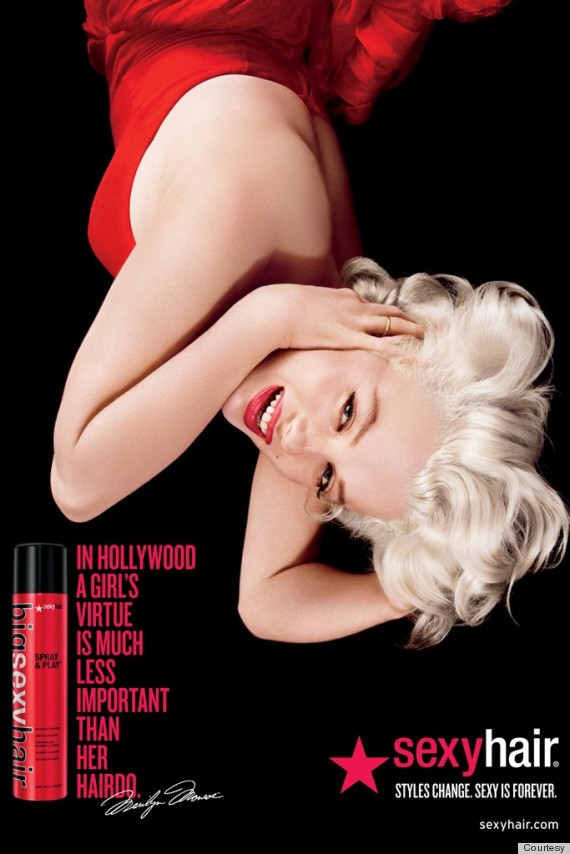 Marilyn wasn't always a blonde bombshell:
The Glamorous Life Of Marilyn Monroe
Six months old

With director Billy Wilder fixes her hair during filming of the movie "The Seven Year Itch"

With Clark Gable

With husband Arthur Miller

With Joe DiMaggio.

The crypt of Marilyn Monroe is seen at the Westwood Village Memorial Park Cemetery in Los Angeles August 3, 2012. August 5th will be the 50th anniversary of the mysterious death of the Hollywood legend. AFP PHOTO / ROBYN BECK (Photo credit should read ROBYN BECK/AFP/GettyImages)

AMHERST, NH - JANUARY 16: RR Auction Vice President Bobby Livingston holds a news photograph of Marilyn Monroe on January 16, 2013 at RR Auction in Amherst, New Hampshire. (Photo by Paul Marotta/Getty Images)
Want more? Be sure to check out HuffPost Style on Twitter, Facebook, Tumblr, Pinterest and Instagram at @HuffPostStyle.