Not many people stop to think if the hair brush they're using is right for their hair type, especially if their locks look good after a few strokes. However, choosing the perfect hair brush is just as important as choosing the best shampoo and conditioner.
We understand that it can be pretty overwhelming shopping for a hair brush, as there are boar bristle, nylon, ionic and even porcupine options. Then you come across two hair brushes that appear almost identical, but have vastly different price tags. (What's up with that?) To help you make a more informed decision, we asked a few editors here at HuffPost Style to share the hair brushes they always reach for.
Check out our faves below and let us know which hair brush you have at home... or in your handbag.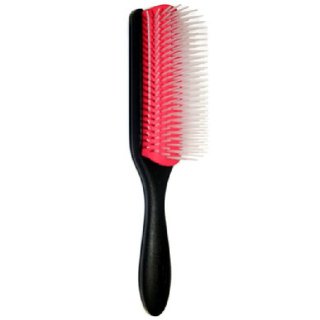 Denman D5 Heavyweight 9 Row Brush, $20, denmanbrushus.com
"Hands down my go-to brush is the Denman. I need something with a strong handle but with non-damaging bristles to handle this thick mane of curls and my 'Heavyweight Row' Denman brush is tried and true." - Julee Wilson, BlackVoices fashion and beauty editor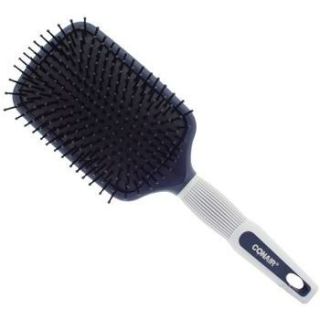 Conair Paddle Brush, $10, cvs.com
"I like my basic, bought-it-at-CVS paddle brush with plastic-tipped bristles." - Ellie Krupnick, Style senior editor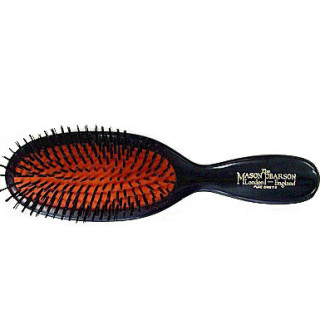 Mason Pearson Pocket Bristle B4, $88, netaporter.com
"While these brushes are certainly a hefty investment, I love how the soft bristles give my fine hair a bit of volume and shine without a single static piece of hair. The pocket-size one is perfect to keep in your purse to liven up your hair and add a touch of glamour, and it makes even the dirtiest bar bathroom feel like a 'powder room' -- for a second, at least." - Rebecca Adams, Style associate news editor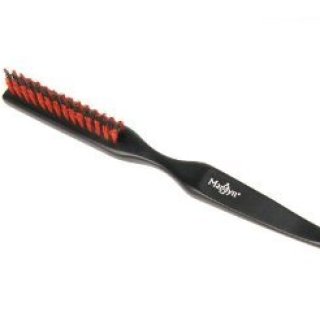 Marilyn Teaser Brush, $16, ulta.com
"This hair brush really helps to volumize." - Brie Dyas, Home senior editor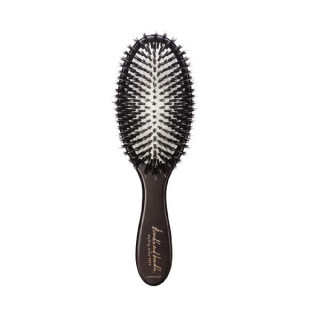 Bumble & Bumble The Flat Classic Brush, limited-edition styling tool
"I try my best not to touch my hair or interrupt my natural curl pattern. But whenever I want to wear a more polished look (or smooth down frizzy edges), I can depend on this boar bristle brush." - Dana Oliver, Style senior beauty editor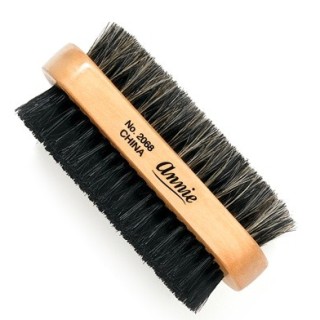 Double-Sided Military Brush, $2, beautysbin.com
"It's a durable brush that has one side with hard bristles and the opposite side with soft bristles. Although I've never been a big 'wave' fanatic, per se, this brush tends to be my favorite because it supports my military style cut. I manage to get the job done with just two strokes." - Brennan Williams, BlackVoices pop culture editor
Addicted to hair brushing? Strengthen your strands by eating these seven foods:

Loading Slideshow
Walnuts

Nuts are great for fighting hair loss, Ellery says. "They have oils which contribute to the elastin in your hair [and] contributes to the growth. If you don't have enough oils in the body your hair will snap." But don't overdo it, she advises. "It will make your hair lank."

Spinach

Iron deficiency is the second cause of hair loss, and the easiest to treat, according to Dr. Mickey Barber, of the age management institute Cenegics Carolinas. Spinach is rich in minerals and vitamins -- iron, beta carotene, folate and vitamin C -- which "keep<a href="http://www.webmd.com/beauty/hair-styling/top-10-foods-for-healthy-hair?page=2" target="_blank"> hair follicles healthy </a>and scalp oils circulating," according to WebMD.

Halibut

Foods rich with magnesium help with hair growth, explains Ellery. A <a href="http://voices.yahoo.com/how-calcium-magnesium-imbalance-contribute-to-2725483.html" target="_blank">lack of magnesium can cause hair loss</a>. Halibut (and other types of fish) are rich in the mineral.

Carrots

Carrots are rich in beta carotene, which the body turns into vitamin A. When it comes to your hair, <a href="http://www.webmd.com/beauty/hair-styling/top-10-foods-for-healthy-hair?page=2" target="_blank">vitamin A helps produce scalp-sustaining oils</a>, according to WebMD.

Bok Choy

Dermatologists treating hair loss look at your ferritin levels, which detect if your body has a good level of iron and the health of your hair, explains women's hair restoration expert Lucinda Ellery. Help get those ferritin levels up by eating bok choy, which is rich in iron.

Greek Yogurt

A lot of at-home hair mask recipes have greek yogurt in them for a reason. The perennial health food favorite greek yogurt can also help with your hair -- low-fat versions have vitamin B5 and vitamin D which are linked to hair and follicle health, according to WebMD.

Eggs

<a href="http://www.fitday.com/fitness-articles/nutrition/vitamins-minerals/5-foods-rich-in-vitamin-d.html#b" target="_blank">Vitamin D </a>is great for your hair, says Ellery. Eggs -- the whole egg mind you -- are a good source for this vitamin.
Want more HuffPost Style beauty content? Check us out on Twitter, Facebook, Tumblr, Pinterest and Instagram at @HuffPostBeauty. (For everything else check out our main HuffPost Style Twitter, Tumblr, Pinterest and Instagram @HuffPostStyle.)
---
Do you have a beauty story idea or tip? Email us at beautytips@huffingtonpost.com. (PR pitches sent to this address will be ignored.)