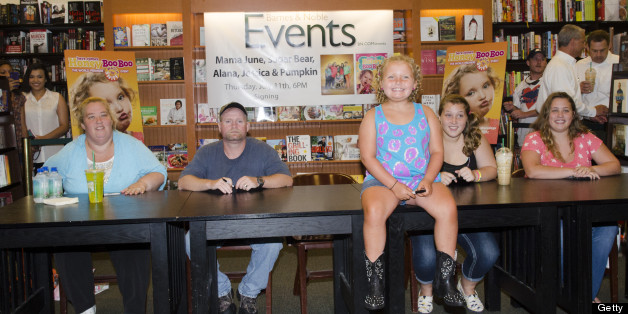 There are many strange jobs in Hollywood. Seat filler at awards show. Producer on "COPS" who blurs all of the naked bodies. Co-star on "Anger Management." Here's another: Person in charge of the subtitles for TLC's reality hit "Here Comes Honey Boo" Boo (Wednesdays, 9 p.m.). Imagine trying to decipher everything that comes out of the mouths of seven-year-old beauty pageant contestant Alana Thompson and the rest of her fast-drawling, "Guess Whose Breath"-playing family from McIntyre, Georgia.
SUBSCRIBE AND FOLLOW
Get top stories and blog posts emailed to me each day. Newsletters may offer personalized content or advertisements.
Learn more